TIPS September/October 2020 – Efficiency Has Never Mattered More
Efficiency Has Never Mattered More – TIPS September/October 2020
---
Working Alone During the COVID-19 Pandemic & Beyond – Pages 8-11
---
Greetings,
As we all work to get dental practices back on track after the COVID-19 shut down, greater effort is being devoted to managing patient flow and allowing more time for rigorous infection prevention procedures to be completed. The resulting reduction in patient capacity is prompting some offices to extend hours to compensate. The products and efficiency tools you choose to use can have a tremendous bearing on office productivity during these challenging times.
Consider how instruments are handled and organized. Are you using orderly cassettes and trays that provide a place for everything and has everything in its easy-to-find place? 

How about the time needed for shade matching for direct restorations? Some newer composites offer improved esthetics and a better chameleon effect that enables faster, easier shade matching while reducing the number of shades you need to keep on-hand. 

How are you managing and keeping records of your sterilizer and water quality testing? Compliance and documentation are extremely important. Are you using tools that
automate reminders and capture results so you don't have to rely on memory and
manually generated records? 
How about the time you spend in your PPE with a patient you have just injected
and are waiting to get numb? Wouldn't a product that makes the anesthetic take effect immediately and allow you to get to work faster help you be more productive?
These are just a few of the many choices that can help or hinder your efficiency during these trying times. Burkhart offers numerous solutions that can help you achieve higher levels of productivity and time savings. Contact your Burkhart Account Manager to review your office's practices and product utilization. They can help identify new opportunities that can lead to faster patient throughput, efficient infection prevention, more time for you to provide an exceptional experience for your patients, and maybe even a bit more free time for you!
Sincerely,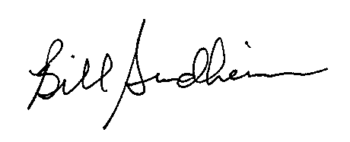 Bill Sundheimer
Director of Merchandise
---
TIPS, a printed publication, is your go-to resource – loaded with discounts to help you plan for upcoming purchases while providing insight into the latest trends, innovations, and product solutions. Talk to your Burkhart Account Manager for a copy today!