How does a dentist safely and effectively perform a procedure without the help of a dental assistant?
The COVID-19 outbreak prompted state dental boards to mandate practices only treat dental emergencies.
Dentists – among other healthcare professionals generally driven by a high moral and ethical code – quickly complied. For the safety of their patients and their team, dental practices across the nation temporarily closed or set limited hours. In many cases, this left the dentist alone to deal with any emergency patients. But how does a dentist safely and effectively perform a much-needed procedure without the help of their dental assistant?
Dentists do not work alone for a reason – it's difficult and cumbersome! Imagine trying to do a large MODB composite on tooth #15 by yourself. You have your mirror for indirect vision and retraction in one hand, the handpiece in the other, and the HVE in another – oh wait – you don't have a third hand! Not to mention the fourth hand you need for the air/water syringe to keep the mirror clear of water and debris. So can a dentist who is working alone do a MODB composite on a tooth? Well sure…but at what cost?
For a dentist working alone, it would be nearly impossible to effectively suction in a way that eliminates the aerosols being emitted from the handpiece.
And what about isolation? Can we really be sure a dry field was maintained for superior bond strength? The dentist has now put themselves at risk for a potential respiratory disease or virus and possibly placed an inferior composite, all while taking up an extra 20 minutes of chair time.
Hygienists typically work alone, even when there isn't a pandemic looming! And despite existing recommendations to always use high-volume evacuation, holding a traditional HVE tip just isn't realistic for hygienists. They're constantly trying to juggle between holding a dental mirror, a suction device, and instruments or an ultrasonic scaler while still adjusting the overhead light. The HVE tubing is heavy, the ergonomics are bad, and it's not practical to navigate while ultrasonic scaling.
So what is the solution for dentists and hygienists struggling to do four-handed dentistry with just two hands?
Zirc's Mr. Thirsty® One-Step offers hands-free isolation, a built-in bite block, cheek and airway protection, and tongue retraction all while providing high-volume evacuation – making it the perfect solution when working alone or for everyday use!
Zirc's Mr. Thirsty® One-Step eliminates the need to juggle between holding a dental mirror, a suction device, instruments, etc.
Dentists can take comfort knowing that Mr. Thirsty® One-Step allows them to perform efficient, quality, and safe dental care, even in the absence of their dental assistant. When their assistant is available, Mr. Thirsty® One-Step can step in to allow the assistant to see a patient in another treatment room, complete charting, or sterilizing, and, still make it back in time to help the dentist complete the procedure. Talk about saving time! And hygienists can finally get some extra help when it comes to juggling all of their procedural tasks and have an optimal working field for placing sealants.
Mr. Thirsty® One-Step comes pre-assembled and attaches directly to your existing HVE valve for simple "plug and play" set up. The two color-coded sizes, pedo/small adult (purple) and medium/large (blue), keep you from having to guess which size to grab.
You can even trim the Mr. Thirsty® One-Step for a customized fit.
Once, your procedure is done, just throw the whole thing away – no cleaning, no maintenance, no risk of cross-contamination. Could it get any easier? I wish I knew about Mr. Thirsty® One-Step when I was practicing!
Whether the dentist is struggling while working alone on a patient or the clinic is bustling to get caught up with a full schedule of patients, Zirc has your back – and an extra hand with Mr. Thirsty® One-Step!
Curious to try it out? Get started with a Mr. Thirsty® One-Step Trial Kit. This kit includes five of each size. Like any new device, it can take a couple of uses to get acquainted, so we challenge your team to try Mr. Thirsty® One-Step on one another. This gives you the opportunity to figure out your favorite way to place the device and better understand the patient experience. With no additional attachments to buy and no maintenance – you've got nothing to lose!
---
Written by Kay Hickey, LDA, Product & Efficiency Consultant for Zirc Dental Products
Permission to publish provided by Zirc Dental Products.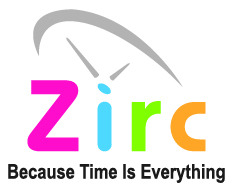 Published in TIPS – September/October 2020.
Category: Merchandise
Back to Articles