What They're Saying
Lori Burkhart Isbell, President

We believe integrity is essential to earning and maintaining trust. At Burkhart, we are committed to honest and ethical business practices that support our clients' success.

Partnering with you to help you succeed, our focus is to provide expertise and service that frees you up to do great things. But don't take it from us, read what our clients and partners are saying.
---
"Always gone above and beyond"
Dr. Samantha Leatherwood of Denton, Texas
Being a privately owned and operated dental practice, I appreciate Burkhart is family owned and believe your company shares my business philosophy and core values.

My experience with Burkhart, from day one, has been a very professional one. You've always gone above and beyond for us—and provided excellent customer service.

The SSG program takes the guesswork out and eliminates the need to track our supply overhead—so we can focus on what's best for our patients.
---
"Nothing short of amazing"
Keith Huang
Vice President, Operations, PreXion, Inc.
"My experience working with the Burkhart team at the Proven Solutions Center was nothing short of amazing. As a manufacturer, we worked with the PSC to make sure our product met Burkhart's expectations so there are no surprises down the road for our future mutual customers. The whole process of getting our product to the PSC, setting it up, evaluating and testing with Burkhart was a breeze. During the process, we learned what they liked and received suggestions as to what the market needs and wants. As a result, we were able to collaborate and work with Burkhart to make our product that much better and ready to launch."
---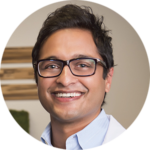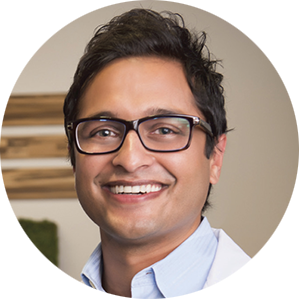 Dr. Neil Shah of Austin, TX
Burkhart's professionalism won the deal hands down. Project details were executed with the precision of a SEAL team.
---
"I left my practice in the most capable of hands."
Dr. Scott Loiselle of Newport, OR
I left the country during construction of my new office, and felt like I left my practice in the most capable of hands. One of the big reasons I decided to work with Burkhart—was the confidence I had in David Sheets to manage the remodel of my practice, like it was his own, and take care of any complications. This is exactly what happened; when I returned everything was right on schedule, and I was able to see patients as expected.
---
"Practice Support Team is my Ace in the Hole!"
Ann Arrington RDH, Burkhart Account Manager
Instead of being viewed as solely an order taker, I am now a trusted business partner. Many of my clients have benefited from coaching on fee schedules, coding, leadership, bringing on an associate, handling office staff issues, and more. After my last Practice View session my doctor was so thrilled with what was taking place that he offered to provide referrals to several of his dentist friends. Because of Practice Support, my clients trust me and look to me for solutions. I am helping them with what stresses them out most – running and growing their business. This is a unique way I set myself apart from my competition. When my clients succeed at business, I succeed. My thanks goes out to the amazing Practice Support Team!
---