TIPS March/April 2020 – Growth, Change, Opportunity
Trends, Innovations & Product Solutions – TIPS January/February 2020
---
Self-Adhesive Resin for Easier and More Predictable Zirconia Cementation – pages 16-17
Legal Implications of Dental Water Noncompliance & 3 Ways to Start Protecting your Organization – pages 22-23
Changing the Industry – OC Orthodontics – pages 25-26
---
Greetings,
The global orthodontic market is huge. A recent Market.US research study1 reports the total global market at almost $2.7 billion in 2018, with expected compounded annual growth of 8.1% over the next ten years. North America accounts for the majority of this volume. Obviously this is a large and rapidly developing opportunity, not only for dentists who are already offering orthodontic procedures, but also for those looking to expand their practice and attract new patients.
With a high prevalence of malocclusion, estimated to be 50-75% of the population, the strong need for affordable orthodontic treatment is apparent. Other factors are also contributing to the rapidly growing demand, including:
Increasing interest in cosmetic dental procedures, in general
Interest generated by the growing awareness and availability of affordable clear aligners, which is of great interest to many, but often not appropriate for a large number of cases
Affluent Baby Boomers investing in maintaining a youthful appearance
Burkhart Dental Supply has recently partnered with orthodontic products manufacturer, OC Orthodontics, to bring our clients a comprehensive line of brackets, bands, wires, and other products to support treatment efforts. This provides the convenience of one stop sourcing from Burkhart, for ortho and all generally needed dental and infection control products. This partnership also brings our clients access to the technical expertise of OC Orthodontic's field and corporate-based technical support team for help with product selection and troubleshooting, as well as educational programs designed to help general dentists learn more about basic ortho treatments and how they can help build practice success.
If you have an interest in consolidating your sourcing or expanding your practice services to include basic orthodontic treatment, contact your Burkhart Account Manager for information on how we, in conjunction with OC Orthodontics, can help.
Sincerely,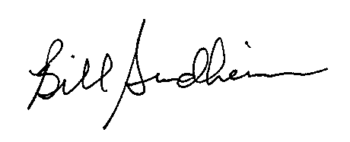 Bill Sundheimer
Director of Merchandise
1 Global Orthodontic Market, Market.US
---
TIPS, a printed publication, is your go-to resource – loaded with discounts to help you plan for upcoming purchases while providing insight into the latest trends, innovations, and product solutions. Talk to your Burkhart Account Manager for a copy today!