TIPS July/August 2022 – Keeping Restorative Options Open
Keeping Restorative Options Open With Post-Extraction Bone Augmentation – TIPS July/August 2022
---
The Special Case By Dr. Peter Randelzhofer – Pages 8-11 
---
Greetings,
Dentists in the US extract over 55 million teeth per year. So once a tooth is out, what's next? Some patients may immediately opt for a bridge, denture, or implant-supported crown. If any of these options are chosen, you'll need a solid foundation on which to build the restorative solution.
On the other hand, some may not be able to afford the restorative procedure, so the extraction site is left as is. Resorption begins, leading to loss of alveolar ridge height and width. But what if they want to move forward with the restoration a few years down the line only to learn that additional treatment — treatment that is pricey, potentially painful, and time-consuming — is now needed to address the loss of bone structure?
Ridge-preserving bone augmentation procedures initiated at the time of extraction provide the means for assuring that much-needed bone will be present to support current and future restorative treatments. A variety of products on the market simplify the bone augmentation process by eliminating the need for membrane placement and flap surgery. These products make handling and placing the material quick and easy with results that are nicely contoured to the treatment site.
If you haven't recently considered including post-extraction ridge preservation as a standard of care in your practice, perhaps now is the perfect time. Reach out to your Burkhart Account Manager for help identifying the right bone augmentation materials and instruments for your practice.
Sincerely,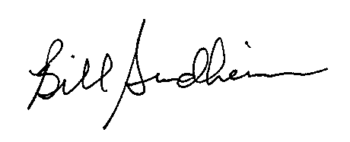 Bill Sundheimer
Director of Merchandise