TIPS Jan/Feb 2020 – New Innovations for a Changing Dental Care Market
Trends, Innovations & Product Solutions – TIPS January/February 2020
---
A Semi-Permanent Restoration Option for Patients with Health or Financial Challenges – pages 16-17
Gray Market Goods: Are the Savings Worth the Risk? – pages 24-25
Never Settle with Your Hands: Protect Your Health and Profession – pages 14-15
---
Greetings,
At the recent Dental Trade Alliance meeting, Marko Vujicic, Chief Economist for the American Dental Association's Health Policy Institute, presented some interesting insights on the current trends in dental care utilization for high and low income children, adults, and seniors. His data showed the percent of the U.S. population with a general dental visit in the last year was trending down or flat for all groups except low income children and high income seniors.1
He went on to explore the reasons and found the top three reasons for not obtaining needed dental care were (1) could not afford the cost, (2) insurance did not cover procedures, and (3) did not want to spend the money.2 All other reasons cited were much less frequently cited and non-financial in nature.
With oral health being clearly linked to general health, this points to the need for new innovations in dental technology that help to reduce care costs, thereby encouraging more utilization and a healthier population. One example of such an innovation is a recently introduced product from DMG called LuxaCrown (see "A Semi-Permanent Restoration Option" on page 16-17). This is a temporary crown and bridge material designed for extra strength and durability allowing it to be used as a long-term (up to 5 years) provisional restoration.
With an innovation like this, dentists can now offer a whole new restorative service appropriate for patients who cannot afford an expensive lab-produced crown. Geriatric patients who live on fixed incomes and may be paying out-of-pocket, pediatric patients who need a deciduous tooth restored, and low income adults without dental insurance could all potentially benefit from this new innovation.
If you are looking to counter the current trends and expand your patient base, you can expand your services to attract new patients. Let your Burkhart Account Manager help. He or she can recommend innovative new products and procedures that can help you retain and attract patients to your practice.

Sincerely,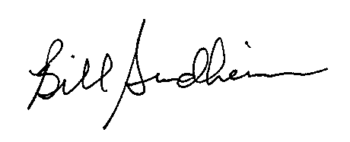 Bill Sundheimer
Director of Merchandise
1 ADA Health Policy Institute data.
2 National Health and Nutritional Examination Survey (NHANES), 2013-2014 and 2015-2016.
---
TIPS, a printed publication, is your go-to resource – loaded with discounts to help you plan for upcoming purchases while providing insight into the latest trends, innovations, and product solutions. Talk to your Burkhart Account Manager for a copy today!