TIPS September/October 2018 – Specialty Dentistry: The Changing Landscape
Trends, Innovations & Product Solutions – TIPS September/October 2018
---
Focus on Specialty Procedures – 2018 Trends in Dentistry – on page 3
Microflex® Neogard® Powder-Free Neoprene Exam Gloves PLUS Sample – on pages 16-17
Pulpdent's ACTIVA™: Longer lasting, better looking – on page 20
---
Specialty Dentistry: The Changing Landscape
Greetings,
The roles and symbiotic relationships between dental specialists and general practitioners continues to evolve and grow. But, as is often true in today's rapidly changing world, the need to review and re-invent this important partnership is increasingly critical to the success of both parties.
Currently over 70% of endodontic treatments are done by general dentists. Within the next 10 years, over 50% of dental treatments involving extractions and implants are projected to be performed by general dentists according to Dentistry IQ. Clear aligners are making it easier for GPs to provide effective orthodontic treatments in their practices. As imaging technology has improved, and better treatment tools, procedures, as well as clinical education opportunities have been developed, general dentists have shown a growing confidence to tackle many typical specialty treatment needs. This comes at a good time with overall patient traffic being relatively flat to declining in recent years according to ADA statistics. Expanding their treatment repertoire has proven to be
a viable way for GPs to maintain or increase their practice traffic and income in such
an environment.
Where does this leave dental specialists? Specialists will continue to be the "go-to" for complex cases. Their highly developed skills and focus will enable them to produce successful outcomes even in challenging situations. A key to success here is growing and leveraging the network of referring GPs who feed these cases to specialists they trust. Having the latest technology and a documented track record of successful clinical outcomes as well as delighted patient testimonials can help build that critical trust and confidence in the eyes of more referring GPs.
Whether you are a GP contemplating addition of specialty dental services or you are a dental specialist wanting to enhance your diagnostic and treatment abilities as well as your patients' experiences with the latest technology, your Burkhart Account Manager can help by providing the latest insights, best practices, and guidance on the latest technologies and treatment tools.
Sincerely,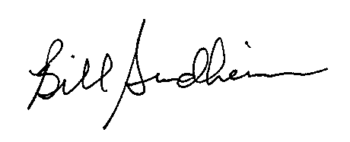 Bill Sundheimer
Director of Merchandise