TIPS May/June 2022 – A Clear Path to Clear Aligners
A Clear Path to Clear Aligners – TIPS May/June 2022
---
Are All Clear Aligners Created Equal? – Pages 8-14
---
Greetings,
As the pandemic winds down (fingers crossed!) and the masks continue coming off, the state of one's smile comes into view more often. Many patients may be noticing the alignment of their teeth and wishing there were affordable ways to address cosmetic concerns. Maybe they have already inquired and been quoted costs for Invisalign or traditional brackets and bands, options they view as way out of their budgets. How can dental caregivers meet these needs affordably?
With new clear aligner systems hitting the market at a very fast pace, clinicians have a much wider array of options than ever before. The challenge becomes selecting a clear aligner solution that offers affordability without compromising the quality of treatment and outcome. Here are some things to think about:
Quality can be judged first by the organization doing the work. Are they well-established with a strong track record of laboratory-based dental fabrication, or are they a relative newcomer still figuring out the best way forward?

Do they provide the level of support and education you need to assure the high-quality outcomes you strive to deliver to your patients?

Do they understand the characteristics of the materials and design that maximize the effectiveness of their aligners?
To help you make the right decisions when it comes to selecting a clear aligner solution that meets your quality standards and patients' budgets, please read the article, "Are All Clear Aligners Created Equal?" on page 8.
Your Burkhart Account Manager can help also, with our OrthoClear Clear Aligner offering in partnership with innovative industry leader, DenMat Laboratories. This affordable clear aligner solution helps you deliver high-quality outcomes at very reasonable prices — prices your patients are looking for — enabling you to grow your practice offerings and financial success.
Sincerely,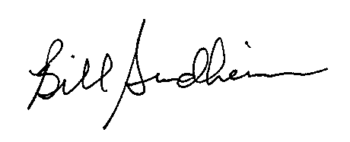 Bill Sundheimer
Director of Merchandise