TIPS May/June 2021 – Aerosol Management
Aerosol Management: Is your HVE System up to the task? – TIPS May/June 2021
---
High Volume Evacuators: Maximize the Removal of Dental Aerosols – Page 14
---
Greetings,
With COVID-19 concerns still heavy on all our minds, the ability to protect staff and patients from airborne pathogens is as critical as ever. Abrupt changes, needed to allow for office reopening, got this job done quickly. The ADA Health Policy Institute reports patient traffic in most practices has returned to about 80-85% of pre-COVID levels. Plus, consumer confidence in returning to the dentist's office continues to rise. With the increased need for aerosol management, you are leaning on your High-Volume Evacuation (HVE) system like never before. Is it up to the task?
A myriad of new HVE tip options is available to help reduce aerosols in the operatory environment. Almost all of these rely on strong HVE system performance. To be sure yours is doing the job that needs doing, routine maintenance and cleaning – along with periodic testing of flow rates and volume – are essential. Using an HVE cleaner accurately matched to your system; removes line buildup helping to maintain suction power and performance.

Your Burkhart Account Team (Account Manager, Service Technician, and Equipment Specialist) can help you assess, from end-to-end, how your HVE system is performing and provide recommendations for optimizing performance to enhance effectiveness in minimizing aerosols. From innovative HVE Tips to HVE System Cleaners to the vacuum system itself, Burkhart can be your single source to help you provide maximum safety to your staff and patients. Contact your Burkhart Account Manager today to learn more.
Sincerely,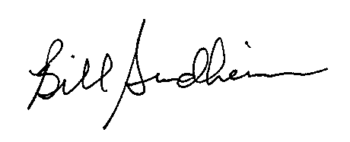 Bill Sundheimer
Director of Merchandise
---
TIPS, a printed publication, is your go-to resource – loaded with discounts to help you plan for upcoming purchases while providing insight into the latest trends, innovations, and product solutions. Talk to your Burkhart Account Manager for a copy today!