TIPS May/June 2019 – Dental Sleep Medicine: Impact on Patients & Practices
Trends, Innovations & Product Solutions – TIPS May/June 2019
---
Improving the Coronal Polishing Experience with Premier AreoPro™ Cordless Prophy Handpiece System – pages 4-5
Heroic Dentistry: Crowns for a Cancer Survivor – page 12
Why I Chose Dental Sleep Medicine For My Career – pages 16-17
---
Dental Sleep Medicine – Impact on Patients & Practices
Greetings,
Did you know 1 in 5 adults in the U.S. has mild obstructive sleep apnea (OSA) and 1 in 15 has moderate to severe OSA?1 That means you are likely seeing patients every day in your practice who have this affliction. The prevalence of OSA is about on par with asthma (20 million suffers) and diabetes (23.6 million)2 and you know you have lots of those patients coming to your practice. The challenge with OSA is the vast majority of OSA sufferers (about 80% of moderate to severe cases according to the American Sleep Apnea Association3) are undiagnosed.
As you can see, there is a great opportunity to help your patients and also expand the role of your practice in their lives by incorporating Dental Sleep Medicine into your practice. By simply adding a few quick screening questions during patient visits, you can easily identify those at greatest risk of OSA. With proper training, the dentist can guide the patient through a home sleep testing process and, in conjunction with a board certified sleep physician, have the condition diagnosed. In severe cases, treatment may require Continuous Positive Airway Pressure (CPAP) therapy, but mild to moderate OSA can often be treated with Oral Appliance Therapy (OAT). If OAT is indicated, the dentist plays the central role in prescribing the device and having it fabricated and adjusted to treat the patient.
Getting your practice involved with Dental Sleep Medicine does require learning some new skills and processes. These include how to coordinate with sleep physicians, home sleep test protocols, medical versus dental insurance billing, oral appliance selection and adjustment, and new case presentation approaches. Also, new instrumentation is available to help efficiently titrate the therapy to produce optimal results. Burkhart has partnered with leaders in education and sleep medicine support, Sleep Group Solutions and Space Maintainers Laboratory, to make the addition of Dental Sleep Medicine to your practice quick and easy. Contact your Burkhart Account Manager today to discuss our educational seminars that will help you and your staff get started with this rewarding new aspect to your practice.
Sincerely,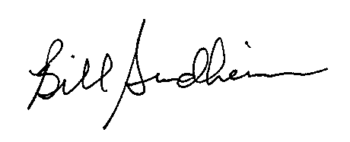 Bill Sundheimer
Director of Merchandise
---
References:
Young, et al. JAMA, 2004
U.S. Department of Health and Human Services, Centers for Disease Control and Prevention, 2008
American Sleep Apnea Association, https://www.SleepApnea.org/learn/sleep-apnea-information-clinicians/
---
TIPS, a printed publication, is your go-to resource – loaded with discounts to help you plan for upcoming purchases while providing insight into the latest trends, innovations, and product solutions. Talk to your Burkhart Account Manager for a copy today!