TIPS May/June 2018 – How can you help the fight against infection?
Trends, Innovations & Product Solutions – TIPS May/June 2018
---
The Importance of Personal Protective Equipment in the Dental Practice: Apparel and Masks – on page 10-11
---
How can you help the fight against infection?
Greetings,
You can't be too careful, especially with the prevalence of illness we have witnessed in the last several months. Many are coming to your practice, including patients, staff, visitors and yourself, either showing symptoms or on the verge of doing so. As those bugs come into your practice, so much of what you do with patients contributes to spreading them further.
In dentistry, transmission of infectious viruses and micro-organisms can often occur through inhaled bacterial splatter and aerosols. Splatter is comprised of large particles (>100 µm) that spread during use of ultrasonic scalers, air/water syringes, prophy angles and handpieces. The majority of splatters are radiated toward clinicians' faces and patients' chests. Aerosols, on the other hand, are much different contamination threats. They consist of much smaller particles (typically <5 µM) and can remain airborne and moving with air currents throughout the treatment area for some time. Because of the small particle size, they can also penetrate some types of protective materials and easily find their way into the lungs and eyes. Ultrasonic scalers and high-speed handpieces are often high aerosol producers in the dental operatory.
Are you doing enough to protect yourself, your patients and staff? Of course, you will use a mask, gloves, a disposable gown or other appropriate attire and protective eyewear; but do you change them often enough? It is wise to change most items between patients to minimize cross-contamination risk, but in an aerosol environment, it may be necessary at times to change some items such as masks, every 20 minutes to assure continuous protection. You can also employ some simple techniques to minimize contamination in aerosols like using a mouth rinse and/or high volume evacuation during ultrasonic scaling – or routinely use rubber dam isolation during dental restorative procedures to prevent salivary and blood splatters.
There are a great many choices in Personal Protection products. Your Burkhart Account Manager can assist you to identify the right combination of products to help insure the personal health and safety of your patients, staff, visitors and yourself.
Sincerely,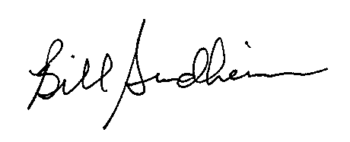 Bill Sundheimer
Director of Merchandise