TIPS July/August 2021 – Infection Control for the New Normal
Infection Control – OSHA Regulations for the New Normal – TIPS July/August 2021
---
PPE Remains Essential – Page 14-16
---
Greetings,
OSHA spelled out new standards for patient and staff safety during and after the pandemic with updated guidance earlier this year.1 Is your office prepared should an OSHA Inspector appear at your door? The new requirements specify standards for PPE usage and call for doing hazard assessment, preparedness, and response plans for the workplace. It also requires a review of control measures to avoid and contain exposure and assigning a COVID-19 coordinator to handle reporting and regulatory monitoring.
Lastly, and probably most importantly, all team members must be trained and knowledgeable about these policies and procedures.
To enforce these requirements, OSHA inspectors will be visiting offices asking questions of you and your staff. Will you have the answers they want to hear? Being prepared is vital. Having documentation complete, up-to-date, and well-organized will enable you to walk through OSHA-related office procedures and policies both with your staff and the inspector. Investing time in making sure the documentation and training are well-done can save time during an audit or an incident and avoid embarrassing, potentially costly, violations.
Not sure if your office is ready for the OSHA inspector? Your Burkhart Account Manager can guide you to resources to help you prepare and keep you abreast with implementing changes and updates. Whether you need to start from scratch or need to fine-tune your compliance program, your Burkhart team has insights and solutions.
Sincerely,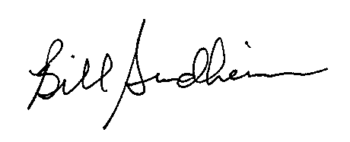 Bill Sundheimer
Director of Merchandise
---
United States Department of Labor: Occupational Safety and Health Administration. (2021, January 29).
TIPS, a printed publication, is your go-to resource – loaded with discounts to help you plan for upcoming purchases while providing insight into the latest trends, innovations, and product solutions. Talk to your Burkhart Account Manager for a copy today!