TIPS January/February 2019 – Infection Control: A Culture of Safety
Trends, Innovations & Product Solutions – TIPS January/February 2019
---
Creating a Culture of Safety – on pages 6-7
---
Infection Control: A Culture of Safety
Greetings and Happy New Year!
Another year has come and gone and an exciting new year lies ahead. Now is a great time to ask if you are prepared for the many potential issues that could affect your practice. This is especially important when it relates to infection control… for the protection of your staff, your patients and yourself.
This is an area that is seeing dramatic changes in regulations and guidelines. For example, several states are requiring dentists to perform routine water testing. Is yours one of them? In its Guidelines for Infection Control in Dental Health Settings – 2003, The Centers for Disease Control recommends the use of sterile water for various oral surgery procedures.1 Now, the State of California is requiring it for procedures that expose dental pulp.2 Will this spread to other states? Obviously, water line contamination is a big concern. Does your office observe best practices in this area? And are these practices and your efforts to comply with them documented? You may recall publicity a few years ago about an incident where contaminated water lines sent over 30 pediatric dental patients to the hospital in Orange County California.3 No dentist wants this type of publicity!
Every dental practice needs to have a culture of safety, with water line management, sterilizer monitoring, hand hygiene, personal protective equipment utilization, medical emergency response, or any other aspect of the practice that could pose a potential safety risk. This means: (1) have documented plans and procedures, (2) review them regularly to make sure they are current and relevant, and (3) make sure all staff members are adequately trained and periodically retrained on them so they know what to do and where to find critical information they may need to respond promptly and properly to a risky situation. Most offices do a good job on #1. Many fail to consistently follow through on #2 and #3.
You can get the CDC's Infection Prevention Checklist for Dental Settings online. There is also an app for mobile devices called CDC DentalCheck that makes it easy to assess your compliance. Your Burkhart Account Manager can help you walk through the office and make sure you have what you need to maintain a safe and compliant practice including OSHA and HIPAA training courses, the best product values for infection control, personal safety, water line testing and treatment, sterilizer testing and more.
Sincerely,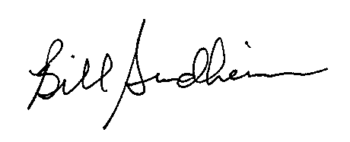 Bill Sundheimer
Director of Merchandise

References:
1. US Centers for Disease Control and Prevention. Guidelines for Infection Control in Dental Health-Care Settings – 2003.
MMWR Morbid Mortal Weekly Rep 2003;52(RR17):1-61.
2. OSHA Review. New Dental Water Quality Law Takes Effect Jan 1, 2019 – California Regulations.
3. CNN Health. Bacteria in dentist's water sends 30 kids to hospital.