Private Label Catalog - Volume 2
Where Quality and Economy Intersect – 
Burkhart Private Label Products
Value (val-yu), noun: a fair return or equivalent in goods, services, or money for something exchanged.
– Merriam-Webster Dictionary
The Burkhart product line supplemented with the Quala product line, our private label product offering, was first launched in 2006. With feedback from clients, we saw an opportunity to help you more easily identify products representing the best value for the money.
Working closely with over 300 manufacturer partners, we select those who make products that offer consistent quality at attractive prices. Many are smaller, with a focus primarily on design and manufacturing. By partnering with them to package their proven products under the Burkhart Private Label and Quala labels and assuming the marketing responsibility, we bring you an easy way to identify products that offer best-in-class value.
Offering Choice
We offer our private label brands alongside the many recognized brands in the dental market to give clients a range of choices.  Manufacturers of recognized brands often invest heavily in research and development to create new products that advance the state-of-the-art. With cutting edge, highly differentiated features, these products enable clinicians to do new things in new and better ways. These manufacturers also invest heavily in marketing and brand development so that their products become highly recognized and sought after. It is no surprise that these products cost more because of the necessary investment.
Offering Savings
With Burkhart Private Label products, we avoid much of that investment. Products we choose tend not to be cutting edge but they are stable and proven. You probably won't see a big name key opinion leader talking about Burkhart Private Label at the next dental convention. Our literature and promotion activities are relatively basic. As a result, we can market our private label products inexpensively and pass the savings on to you.
We invite you to give them a try. You will be glad you did!
Sincerely,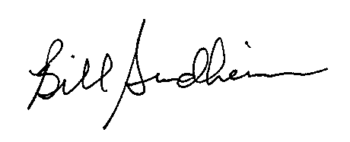 Bill Sundheimer
Director of Merchandise