CanalPro Apex Locator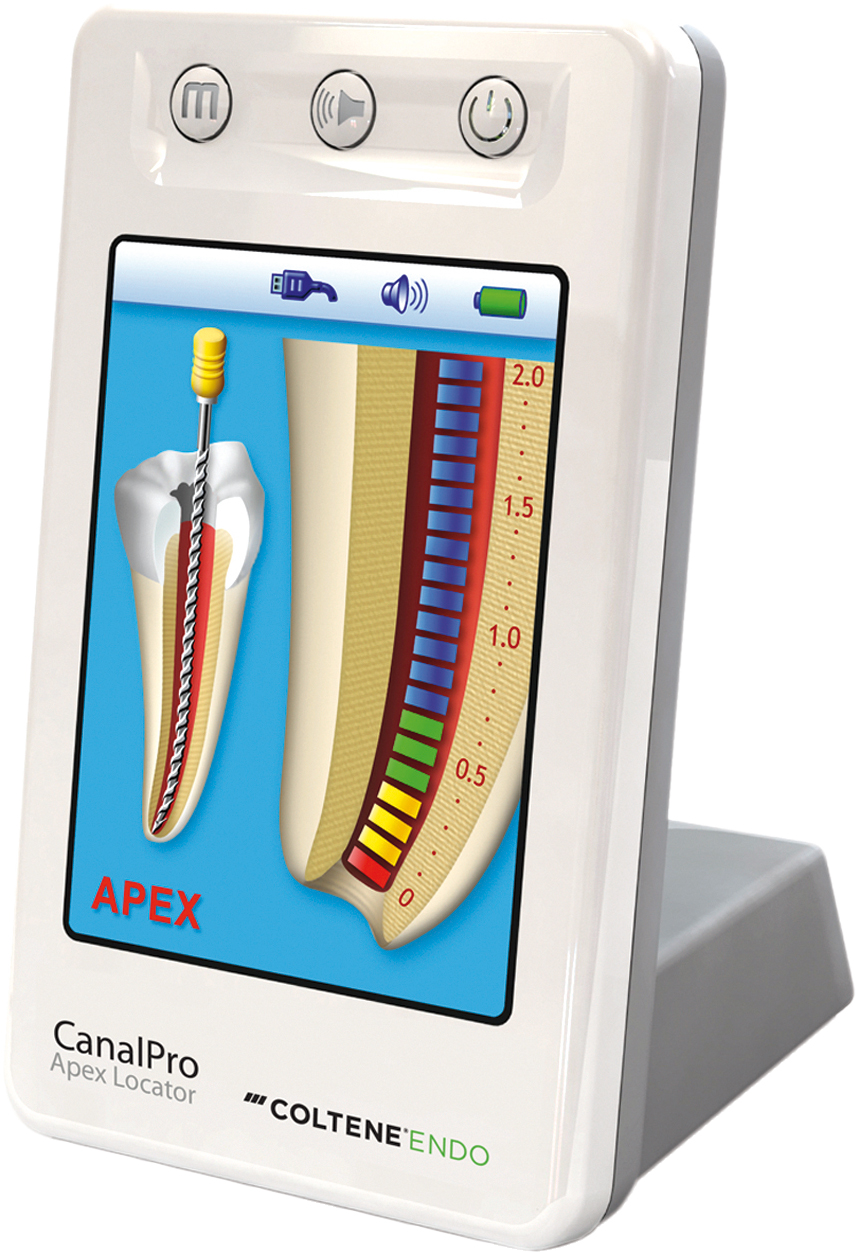 Unlike conventional apex locators, the CanalPro Apex Locator uses two measuring frequencies that are alternated, not mixed, eliminating noise and the need for signal filtering. Signal intensity is used to calculate the file tip position, making the measurement immune to electromagnetic interference.
The CanalPro Apex Locator offers a 3D user interface based on a high-resolution TFT-LCD color graphic display. It shows the movement of the file inside the canal from the beginning of the measurements to the end, providing uninterrupted feedback to the dentist.
CanalPro Apex Locator
86701935