Lexa™ Tabletop Sterilizer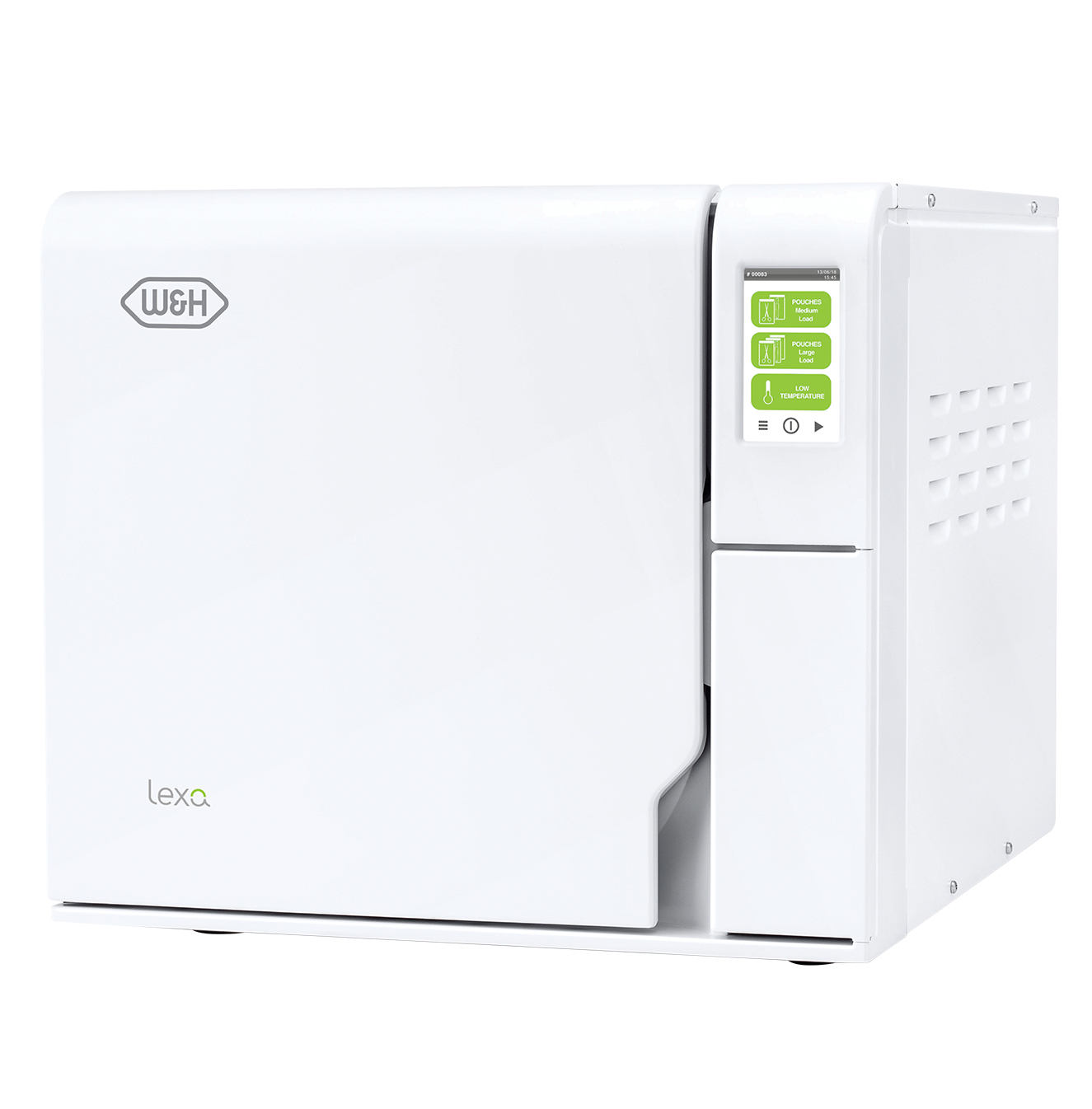 Large capacity meets incredible efficiency. Introducing the Lexa tabletop sterilizer.
The Lexa sterilizer helps protect patients, mitigate risk, and achieve sterilization best practices. With its patented steam-condensing vacuum technology, coupled with closed-door vacuum drying, Lexa produces sterile, bone-dry loads. Its single-use water system ensures water is never reused, reducing maintenance requirements.
Lexa's 11″ chamber holds a universal rack that offers flexibility for easy vertical or horizontal placement of pouches and cassettes—even providing the capability for mixed loads. To further boost productivity, Lexa offers WiFi connectivity, remote cell phone monitoring, intuitive LCD interface, and user-management traceability.
Lexa™ Tabletop Sterilizer
01217000