Dental Creations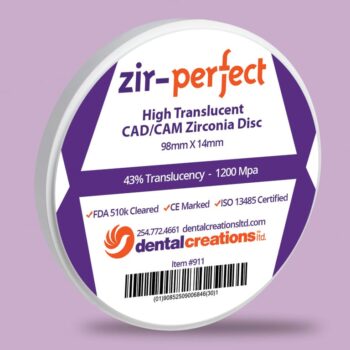 Zir-Perfect
High Translucent CAD/CAM Zirconia Disc
Zir-Perfect Pre-shaded Zirconia Disc is created with superb strength, long-term stability, high natural translucency, and excellent aesthetics.
Wonderpeg
Instant Firing Support!
Wonderpeg offers instant firing support by holding the crown or jacket in place.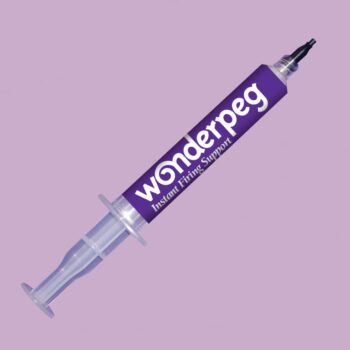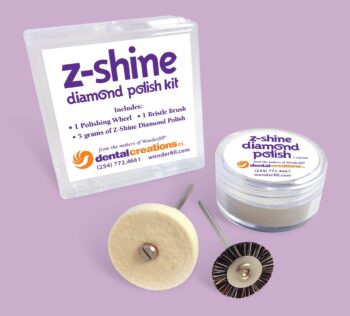 Z-Shine
One Step High Luster Polish
Z-Shine achieves a high gloss finish on all restorations with one step in 30 seconds or less.
Wonderclasp
Pillow Crown Box
Improve the safe transportation of restorations with Wonderclasp Pillow Crown Box! These transparent 2″ X 2″ membrane crown boxes offer versatility of transporting most restorations. Showcase beautiful crowns in these easy to open Wonderclasp Pillow Crown Boxes.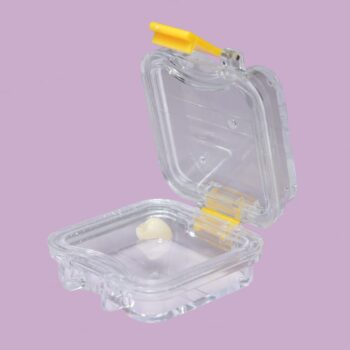 | | | |
| --- | --- | --- |
| Product Number | Product | Burkhart Price |
| 24302010 | Wonderpeg | $9.49 |
| 24300040 | Z-Shine Kit | $54.49 |
| 24300041 | Wonderclasp 20ct. | $25.75 |
| 24300042 | Wonderclasp 100ct. | $87.49 |
| 24300024 | Zir-Perfect – White | $117.25 |
| 24300025 | Zir-Perfect – A1 | $117.25 |
| 24300027 | Zir-Perfect – A2 | $117.25 |
| 24300028 | Zir-Perfect – A3 | $117.25 |
| 24300029 | Zir-Perfect – B1 | $117.25 |
| 24300030 | Zir-Perfect – B2 | $117.25 |
| 24300031 | Zir-Perfect – C1 | $117.25 |
| 24300032 | Zir-Perfect – C2 | $117.25 |
| 24300033 | Zir-Perfect – D2 | $117.25 |