Mint* Dental Studio prides itself in providing refreshing dentistry. With mint green as its primary branding color, the clinic's website, boasts, "A uniquely flavored dental office, Mint* mixes up a fresh new blend of modern, yet reliable dental techniques and practices."
Not only is Mint*'s color scheme green, but the team's commitment to keeping Montana green is reflected in their use of environmentally friendly products and practices whenever possible, and in the design of their new office. The practice won the Montana EcoStar award for small businesses in 2012, 2013, and 2018. The program rewards businesses and organizations that have taken the initiative to reduce solid and hazardous waste, conserve energy and water, and improve air quality.
Mint* is committed to a strong, healthy community, not only through the care the doctors and staff provide their 3,500 patients, but through the outreach projects they participate in and support of local non-profit community projects.
Jason Tanguay, DDS
Jason Tanguay grew up in California and graduated from Whitman College in Washington, then dental school at the University of Washington. He purchased the practice in 2011, and in 2018, they moved to a new 3,000 SF office, doubling their number of operatories from three to six. The Bozeman practice has two doctors and a staff of 13, and provides high-end cosmetic and general dentistry, including sedation dentistry for all ages. Services include implant dentistry, periodontal therapy, teeth whitening, wisdom teeth extraction, and care for special needs patients.
Lindsey Hollern, DDS
Lindsey Hollern practices with Dr. Tanguay at Mint* Dental Studio. She grew up in Montana and is a Bobcat from Montana State University in Bozeman. She earned her DDS from the University of Washington. In practice since 2010, she joined Mint* Dental in 2013.
A Whole New Way of Experiencing Dental Care
Dedicated to staying up-to-date with the latest evidence-based dental care techniques, Dr. Tanguay and Dr. Hollern strive to provide patients of all ages a refreshing dental experience through tailored and conservative treatment in a relaxed and comfortable environment.
Along with excellent customer service, they pride themselves on introducing their patients to a whole new way of experiencing dental care. Patients have described Mint* Dental Studio as a "spa-like dental office," "awesomely designed modern space," "beautiful and pristine," and "clean, modern, and welcoming."
Patients speak highly of Dr. Tanguay, Dr. Hollern, and the staff. "I appreciate the time Dr. Tanguay takes to listen to my concerns and address them, making sure I understand what's going on and the treatment he recommends," said one patient. When describing Dr. Hollern, another patient said, "Where do I start…my hygienist and my dentist, Dr. Hollern, provided care that was exceptional, informative, gentle, and professional."
More Room for Continued Growth
The motivation for moving to a new office was to have more room and more time to serve patients better. During the planning, "Burkhart's ability to draft multiple plans for different office configurations we were looking at was helpful," says Tanguay. Additional operatories in the new office was key. "Adding more operatories has allowed more flexibility with scheduling and we are able to see more patients each day. This in turn has improved production. It allowed us to have more room for continued growth in our practice."
Advice to Others
Advice Dr. Tanguay offers to others considering expansion: "It is a big undertaking. Talk with others who've done it before," he says. "Also tour many other offices that have recently gone through the process. Take advantage of Burkhart's layout design book and help."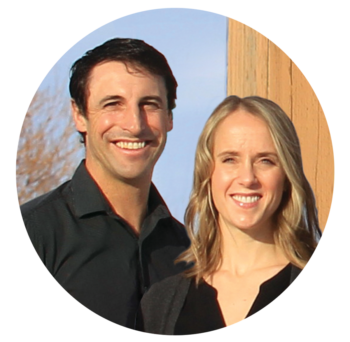 Inside Scoop
Dr. Jason Tanguay
Jason Tanguay grew up in Northern California and went to college at Whitman College in Walla Walla, Washington. He went on to earn a master's degree in teaching at the University of Puget Sound in Tacoma, Washington, and taught high school science for five years. He graduated from the University of Washington dental school and completed a general practice residency through Swedish Hospital/Seattle Special Care Dentistry. He is the only general dentist on staff at Bozeman Deaconess Hospital.
Committed to social responsibility and building healthy communities, Dr. Tanguay, in conjunction with the Gallatin Dental Alliance, assists with the planning and coordination of elementary school dental screenings in Gallatin and Park counties. He is involved in the development and hands-on clinical duties of Homeless Connect, an annual free dental clinic. Dr. Tanguay served on the Board of Directors of the Montana Dental Association and is vice president of the association. He is also a member of a local dental study club.
Inside Scoop
Dr. Lindsey Hollern
Born and raised in Montana, Dr. Hollern earned her bachelor's degree from Montana State University in Bozeman and completed dental school at the University of Washington. Dr. Hollern was involved with Medical Teams International in Washington state. After dental school, she practiced in public health for three years in Oregon and Missoula. She moved back to Bozeman and joined Mint* Dental Studio in 2013.
Dr. Hollern is proud to be active throughout the community and participates in free dental screenings and sealant programs in local schools as well as Homeless Connect, Donated Dental, and the local dental society. She is also involved in multiple study clubs in Bozeman.
Photo by Monica Samson
---
Dentists
2
Staff
13
Active Patients
3,496
New Patients/Month on Average
70
Services
Family Dentistry, Cosmetic Dentistry, Implant Dentistry, Periodontal Therapy, Sedation Dentistry, Teeth Whitening, Wisdom Teeth Extraction, Care for Special Needs Patients
Focus/Specialty
High-end cosmetic and general dentistry, including sedation dentistry for the whole family.
Mission
We are committed to a strong, healthy community through our office-based care, the outreach projects that we participate in, and support of local non-profit community projects.
Practice Size
1,300 Sq. Ft (Original) & 23,000 Sq. Ft (New Space)
Operatories
3 (Original) & 6 (New Space)
---
Realize your dream office potential and talk to your Burkhart Account Manager today. Learn more about Burkhart's Office Planning & Design capabilities.
---
Learn more about The Bozeman Boom.
---
Written by Denise Ploof
Photos by Emily Denis
Published in Catalyst – Spring/Summer 2020.
Category: Office Planning & Design
Back to Articles