One of their clients referred to them as the dynamic duo. The pair are two of Burkhart's longtime dental industry professionals: Account Manager Mike Anderson and Equipment Specialist Klint Croucher.
They support Burkhart's clients in Bozeman and in other Montana cities. The two work together to provide equipment, repair, supplies, and consulting services to their clients. Combined, the two have 52 years of dental industry experience and 35 years working for Burkhart.
Mike Anderson, Burkhart Account Manager
When he first started calling on Bozeman dentists over ten years ago, Anderson had two dental office accounts. He now boasts 30 in Bozeman alone. As an Account Manager, his job is to help his clients grow, prosper, and succeed. He serves as a knowledgeable and reliable resource, provides a full range of products, technology and software solutions, works to make his clients jobs easier, and is accountable for controlling their supply costs.
According to Anderson, Burkhart has had great success in the Bozeman market. "Burkhart has been involved in almost every dentist office remodel in the last ten years in the Bozeman area," he says. When asked why he thinks that is, "It's because Burkhart is a great full-service dealer dedicated to ensuring clients receive an exceptional client experience," he says. "We are there to help our clients when they need us. We have great service techs and office design staff. Plus, most of our clients take advantage of Burkhart's Supply Savings Guarantee program that guarantees to keep their supply costs down."
Klint Croucher, Equipment Specialist
As an Equipment Specialist, Croucher does more for his clients than just sell equipment. "We're dedicated to helping them succeed," he says. When it comes to dentists looking to expand, Croucher helps them with every stage of expansion from planning, location searching, equipment research and selection, office space design, and referrals for architects, contractors, loan financing, and other needed services.
With his years of experience collaborating with dentists on their equipment and expansion plans, he brings a lot to the table and can also help his clients avoid common mistakes. "It's a step beyond selling equipment," he says. "I help facilitate every step of our clients getting into a new space." Based on their comments, his clients appreciate his advice.
What Clients are Saying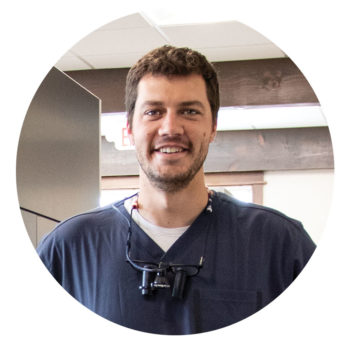 Dr. David Bowen
"I can't say enough good about the help Klint had with our whole build-out process. He is very easy to work with, even when plans change. To have his help made it so much easier to do. It's always good to see Mike in the office. He has such a great attitude and works so hard to give us the best deals on dental supplies."

Dr. William Samson
"Klint took the time to explain what he had seen work for other dentists. He gave me several people to call including contractors, bankers, and other dentists and helped me figure out how to proceed. From that point on, I knew I was in good hands. Mike and Klint have not only been an incredible asset to my practice and success, they have also become good friends."

Dr. Shannon Jones
"Mike and Klint were the key Burkhart staff who helped with the ordering of equipment and supplies. Then, when we moved into the new space, our Burkhart Service Technician showed us how to use all of our new equipment and made sure we were comfortable with all of it."
Dr. Jason Tanguay
"Burkhart staff were helpful and had great insight during the planning and setup of our new office. Klint was super useful in the planning process."
---
Realize your dream office potential and talk to your Burkhart Account Manager today. Learn more about Burkhart's Office Planning & Design capabilities.
---
Written by Denise Ploof
Photos by Monica Samson & Emily Denis
Published in Catalyst – Spring/Summer 2020.
Category: Office Planning & Design
Back to Articles