TIPS September/October 2019 – Implants: New Cost-Effective Solutions
Trends, Innovations & Product Solutions – TIPS September/October 2019
---
How Patients Protect Their Implant Investments – pages 10-11
Introduction to Pineyro Arch Kit™ – page 16-19
First Line of Defense – pages 28-29
---
Implants: New Cost-Effective Solutions
Greetings,
Many of us have had "sticker shock" at the pharmacy when picking up a prescription for a big brand drug. The next words out of our mouths are typically "Isn't there a less expensive generic version?" And aren't we happy when there is?!
The same can be true when it comes to dental implants. Big brand implants were created by companies that spent big money many years ago to design, patent, do studies to prove efficacy and safety, pass regulatory hurdles, and bring their novel new products to market. Once on the market, they had to teach dentists they exist and how to use them, so marketing and education were very important. All of this was very expensive, but these big brand companies have deservedly been rewarded over the years with patent protection and very large profit margins that gave them outstanding returns on their investments.
Fast-forward to today: many of the patents have expired and newer companies are taking advantage to create replica versions of popular big brand implants. These products are fully regulated by the FDA, just like the original implant designs, so the quality of the designs and manufacturing are carefully scrutinized, similar to the way generic drugs are regulated.
As a result, new, more economical implants are available that are every bit as good as the original, if not better. Using these enables dentists to save tremendously. Leading brand implants can be $400–$600 each. Replica implants cost 50-80% less with no compromise to quality or results. And it is easy and economical to switch to them because existing surgical armamentarium, procedures, and prosthetic parts can be used. These huge savings allow dentists to improve profitability, while at the same time making the procedure more affordable for the patient, which attracts more of them. So, using replica implants is a win for all concerned–except perhaps the big brand implant manufacturers!
Burkhart has high-quality replica implants from IDS/MegaGen, a leading worldwide implant manufacturer, for popular systems like Nobel Replace Select CC, Nobel Active, Zimmer Tapered Screw Vent, Biomet 3i Tapered Certain, and Astra Tech OsseoSpeed. Contact your Burkhart Account Manager to learn more about the role our replica implants can play to take your implant offering to the next level of success.
Sincerely,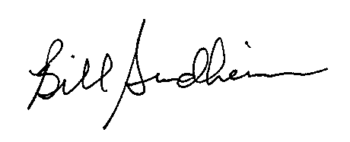 Bill Sundheimer
Director of Merchandise
---
TIPS, a printed publication, is your go-to resource – loaded with discounts to help you plan for upcoming purchases while providing insight into the latest trends, innovations, and product solutions. Talk to your Burkhart Account Manager for a copy today!