With the advent of implant therapy, we are now seeing an explosion of various types, configurations, and lengths ranging from 5 mm to greater than 60 mm and diameters from 1.8 mm to 6 mm.
The prostheses range from single crowns all the way to bar attachment, stud attachments, and fixed full arch hybrid fixed dentures.
Let's face it – implant prostheses and the underlying tissue can be very challenging to clean and the lack of proper hygiene and maintenance will likely result in peri-implant disorders.
Crest Oral-B has assembled a solution, a very organized implant hygiene system I have been gifting all of my implant patients the day they accept treatment and have my hygienist or assistant go over all the functions so they can prepare their oral cavity to be healthy in advance of treatment.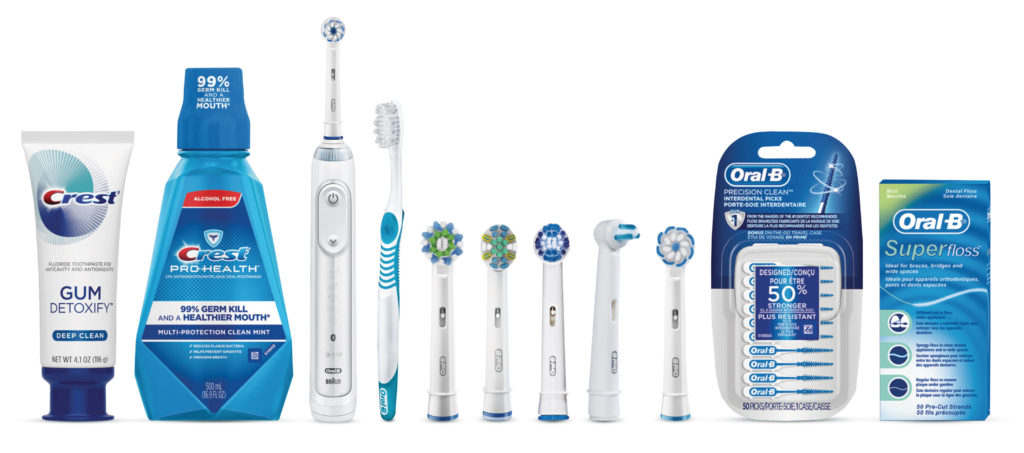 The system contains: Gum Detoxify Dentifice, Pro-Health Mouthwash, Oral-B Genius Brush, Complete Sensitive Toothbrush, Oral-B CrossAction Brush Head, Oral-B FlossAction Brush Head, Oral-B Precision Brush Head, Oral-B Interproximal Brush Head, Oral-B Pro GumCare Brush Head, Oral-B Interdental Picks and Oral-B Superfloss.
As part of my protocol for impressioning or scanning I have my patients use the Genius Brush and clean and massage the oral cavity just before to refresh and hydrate the tissues for the best results.
The major benefit of the Crest Oral-B Implant System is each patient will have the convenience of having the best hygiene tools the day they leave your office, in a nice bag, without lifting a finger. With the caring attitude of dental professionals, patients will generally follow their advice for proper home care. A clean mouth generally equates to better health and a sense of pride.
We in the dental profession are aware implant failure can stem from other reasons than hygiene, and when appropriate, we should consult with a patient's primary physician prior to implant therapy.
In conclusion, we can help our patients help themselves be better care-takers of their oral cavity and give them a solution, not only for implant restorations, but for the entire oral cavity.
---
Written by Joseph J. Massad, DDS
Joseph J. Massad, DDS holds five dental school appointments while still in private practice. Among his countless honors and a top selling textbook, Joseph Massad holds "The Lifetime Achievement Award" from the American Academy of Implant Dentistry.
Published in TIPS – September/October, 2019.
Category: Merchandise
Back to Articles