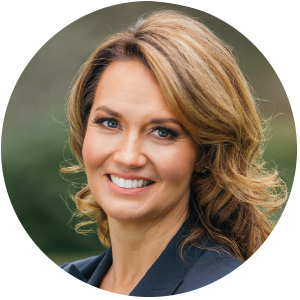 Lori Burkhart Isbell
President
Burkhart Dental Supply
Q: What will dental practices have to do differently as a result of the COVID-19 pandemic?
A: We believe there will be a heightened emphasis on infection control. Patients will be sensitive to their surroundings. It will be helpful for practices to walk their patients through their process, providing education and insight along the way.
Q: Do you anticipate a problem with practices being offered products that may not be authentic?
A: The gray goods market will be at an all-time high. Gray goods are sold outside of a manufacturer's authorized dealer network. This can include products actually produced by the manufacturer and diverted from another market, or they can be counterfeit goods made to look like authentic products. The concern with diverted goods is how they were stored and handled while being diverted. They can also be repackaged to extend or remove expiration dates. Authorized dealers have contractual obligations to handle and store products under specified conditions to protect their integrity and freshness.
Q: What will be the impact of COVID-19 on the dental profession?
A: In the short term, we've already seen practices turn to teledentistry. Since healthcare systems are facing uncharted territory in managing the COVID-19 outbreak, concessions have been made to assist healthcare providers in delivering this service. For the long-term, we will continue to see an uptick in infection control products. Because of increased patient awareness, implementing best practices and evidence-based dentistry will be key.
Q:

What message would you like to share with dentists during this time of unprecedented crisis?

A: This is an incredibly difficult time with so much uncertainty, but it's also filled with opportunities to serve others and make a difference that will never be forgotten. I'd encourage people to be creative and dream about the difference they want to make. If you need practical help or information to navigate the pandemic, Burkhart has great resources on our website that we're happy to share with anyone in our industry at Pandemic Recovery Guide.
---
Published in Dental Product Shopper Digital Edition, May 2020
Category: COVID-19
Back to Articles