An ambitious growth plan.
Pony Express Dental & Orthodontics has four Utah locations so far. And it plans to open two more in 2021. "We have a goal to grow our operations one practice every six months and become a 20-practice operation in the next eight years," says Managing Partner Dr. Michael Tornow. That's a 400% growth rate in eight years. How do you think they might do that?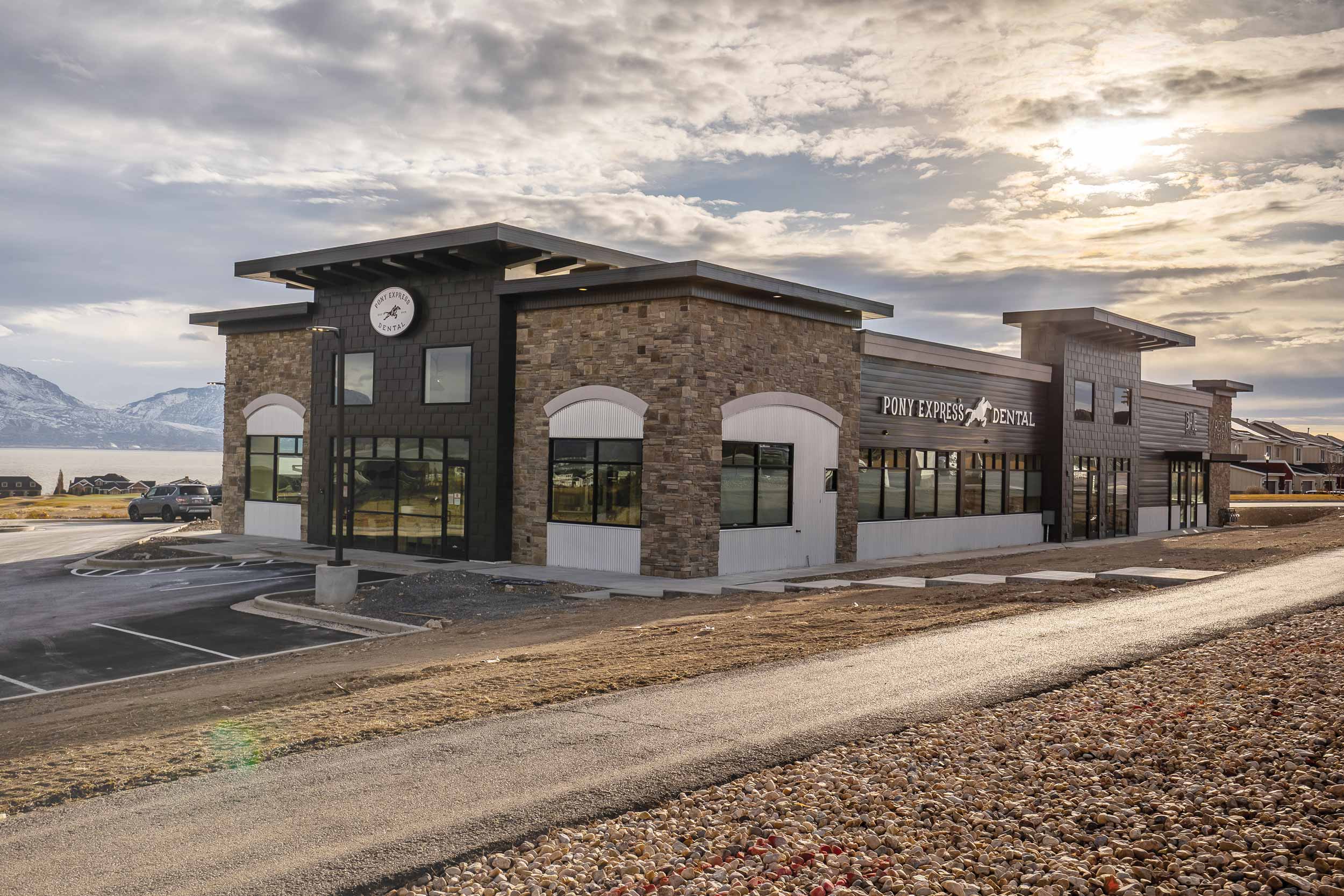 No Horsing Around
You know running a successful practice takes consistent focus and work. Helping it grow takes even more. Managing Partner Dr. Dallin DeLoach says executing the practice's growth plan will take a lot of hard work. "There are lots of moving parts to make this happen," he says.
Their challenges include finding new locations, developing plans for the locations, getting permits, and more. "We hunt for locations," says Dr. DeLoach, "and once we identify some potential places, it can take up to 18 months or more to see the project come to fruition. So, there's a pipeline we try to keep moving forward."
Team Helps Create Long-Term Relationships
Like many, you know the importance of a positive team environment. At the practice level, Dr. DeLoach says Pony Express is extremely team- and culture-oriented. "We do our best to put team members first in every scenario. In turn, the team takes amazing care of patients. That's how we accomplish our purpose of creating long-term patient relationships. To be honest, there's no way we could grow and accomplish this vision without having such amazing teams of people who enjoy working together."
Culture of Growth
The practice's other managing partner, Dr. Tom Chamberlain, says they have been excited to see their practice grow. "We have an amazing team that has created a unique culture of growth in our offices. Getting the right people on the team has been a priority and we constantly look to refine and train our team members."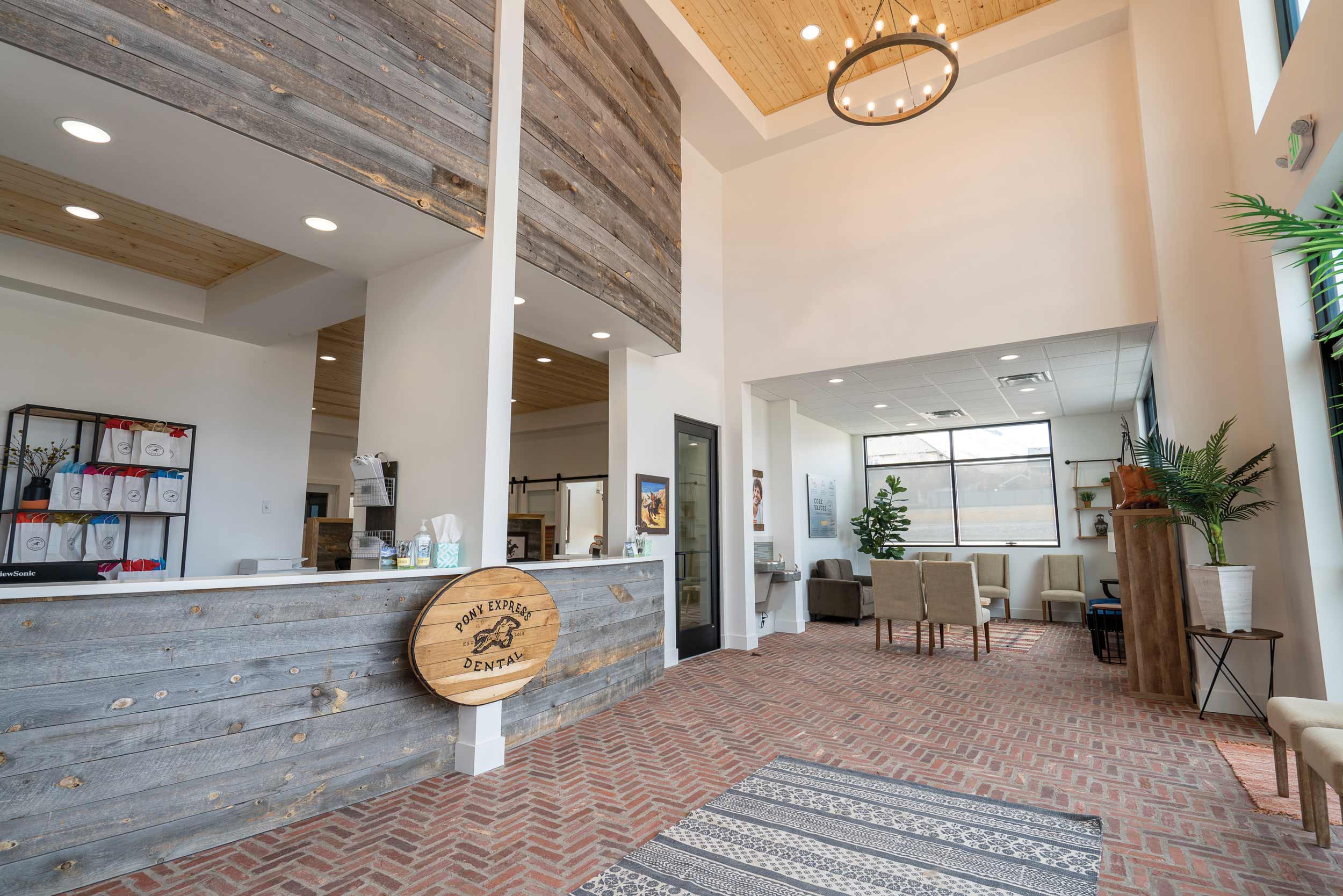 A Unique Time in the Dental Profession
"This is a unique time in our profession – both in dentistry and orthodontics," says Dr. Chamberlain. "We feel our partnerships are poised to bring a synergy to both our dental and orthodontic offices. We are offering our new dental and orthodontic partners growth and ownership opportunities that are unparalleled in the dental space."
Growing Their People
Dr. DeLoach talks about their desire to grow their people as well as the practice. "The bigger picture for our organization is we want to grow a team of people who makes a significant impact on the dental profession. We want to create long-term patient relationships. That is our purpose," he says.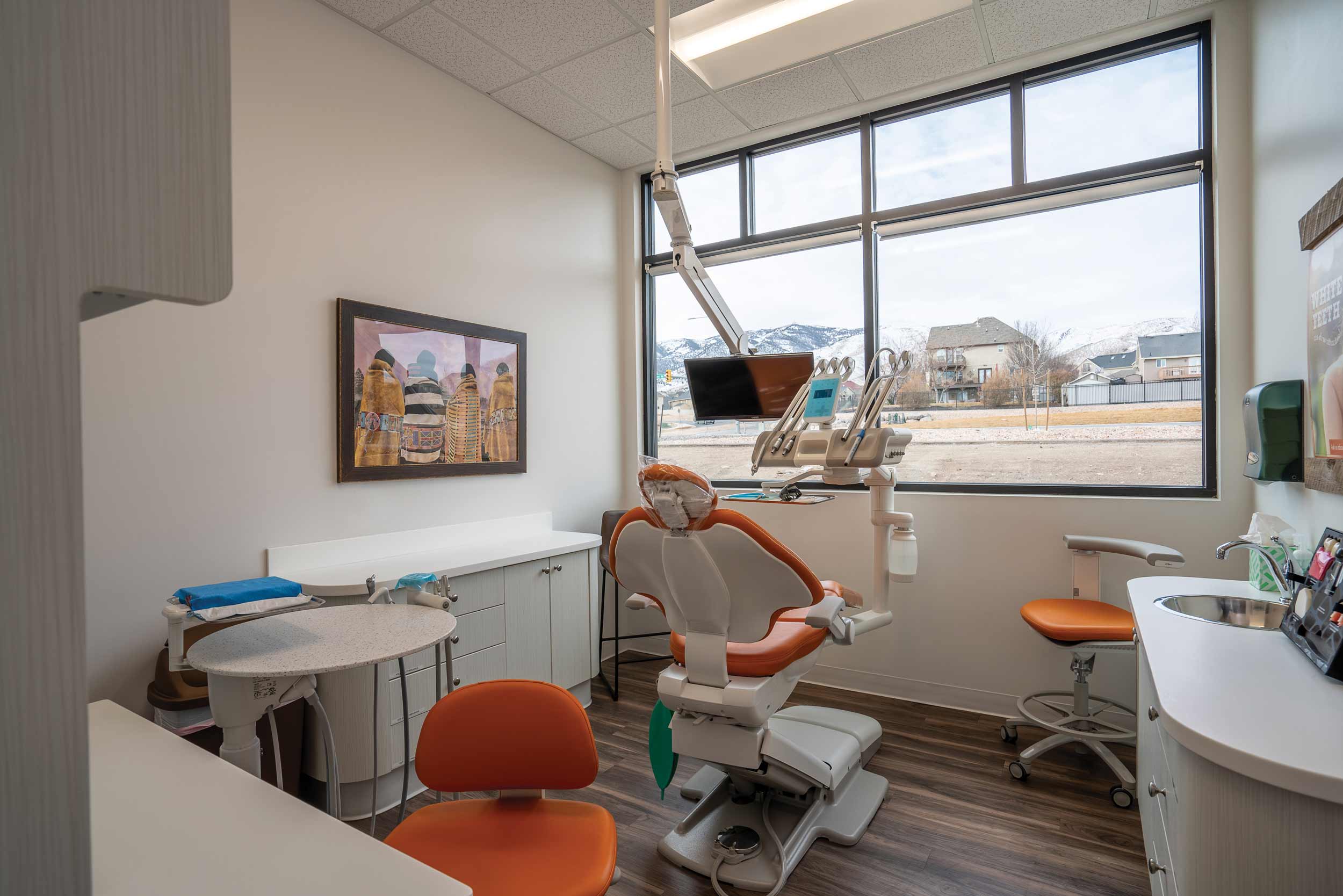 Group Practice is Key
Group practice is key says Dr. DeLoach. "Our offices tend to be geared towards group practice," he explains. "The landscape of dentistry has been shifting from doctors practicing solo to a more cost-effective group environment. Having group practices allows us to utilize current technologies available and provide comprehensive dentistry in a single location. It's been very exciting to see the growth of our offices and the team members in them."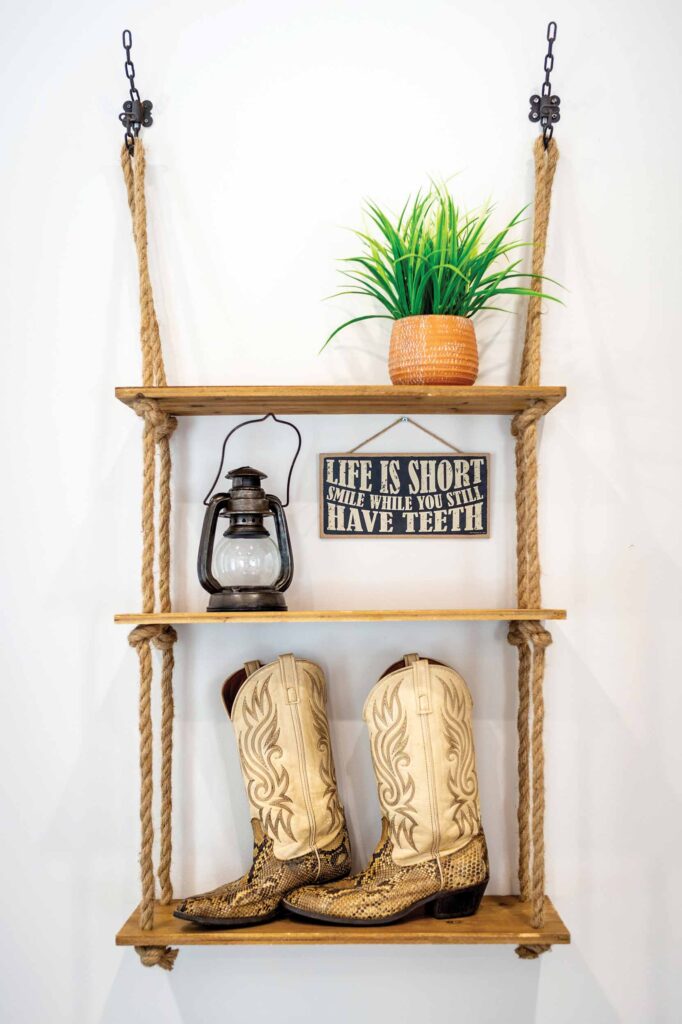 A Salute to the Past
You may be wondering where the name came from. In 1860, Pony Express was a U.S. mail service. Horse-mounted riders delivered messages, newspapers, and mail between St. Joseph, Missouri, and Sacramento, California. Pony Express riders passed through Eagle Mountain, Utah, on their way to and from Sacramento.
In a salute to its history, the Eagle Mountain community celebrates Pony Express Days every summer. So, when Drs. Chamberlain, DeLoach, and Tornow opened an Eagle Mountain dental practice in April 2017, they decided to call it Pony Express Dental & Orthodontics. Their idea was to have a themed dental practice celebrating territorial Utah. "We wanted to have old photos of Utah from the 1800s celebrating its history along with new technology from the present day," says Dr. Tornow.
And Then There Were Four
Since opening the Eagle Mountain practice, Pony Express has expanded to include three other locations: Daybreak (Nov. 2017), Alpine (Oct. 2020), and Saratoga Springs (Nov. 2020). The three partners prefer to build or buy new practice locations rather than buy existing older offices.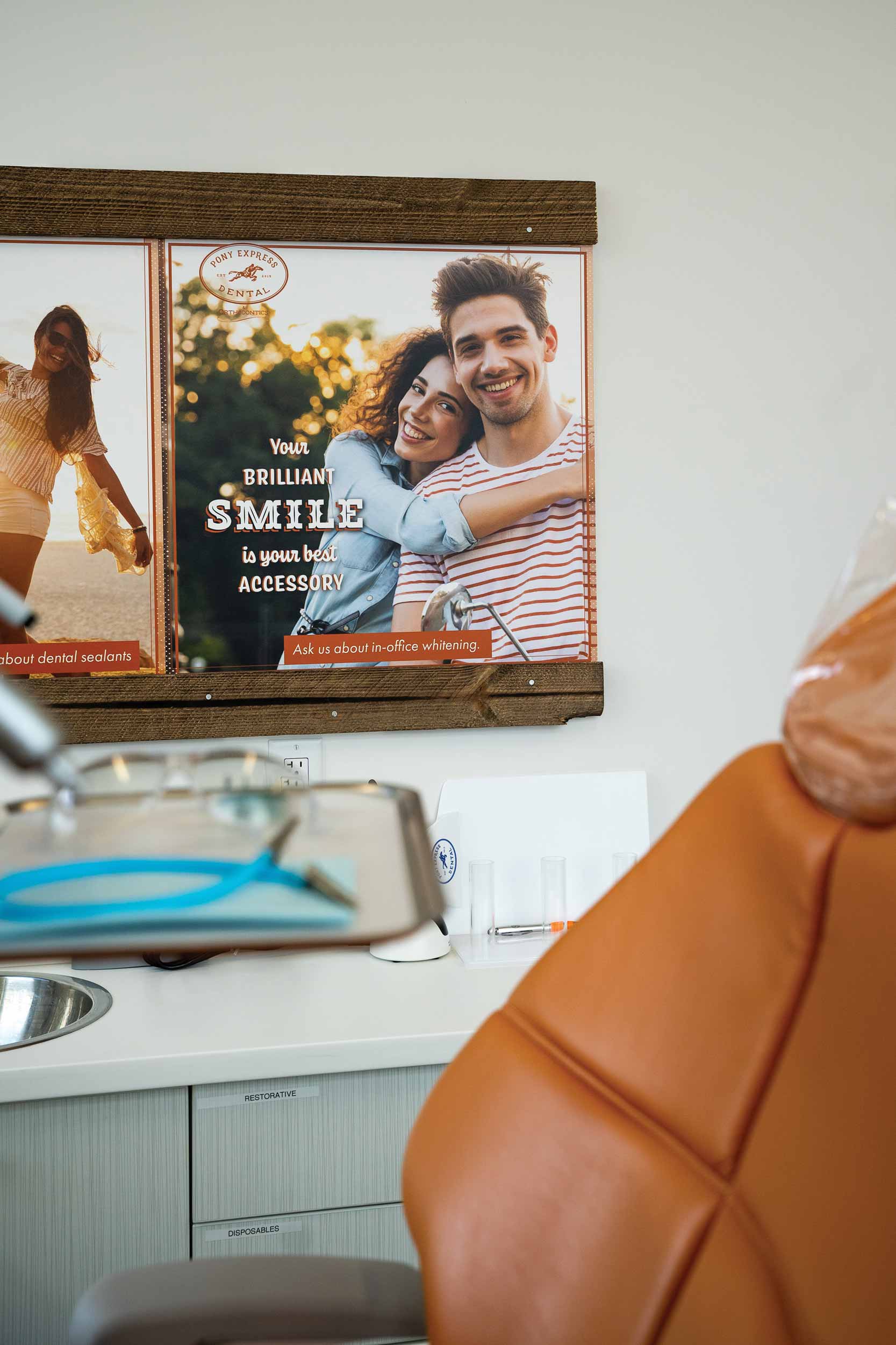 Décor Reflects Strong Brand
To maximize on their strong Pony Express brand, their offices reflect the Wild, Wild West with memorable, old western-themed office motifs: lots of wood, warm tones, and a rustic cowboy feel. Their practices include artwork and memorabilia from your favorite old westerns. Picture décor with a modern twist from Gunsmoke, Butch Cassidy and the Sundance Kid, Bonanza, and the Lone Ranger. You'll see cowboys, Native Americans, horses, cows, bulls, wagon wheels, cowboy boots and hats, rawhide, saddles, and old town street scenes from the 1800s.
Two New Offices on the Horizon
Back to their growth plans. If you can fathom it, they continue to pursue the goal of opening one practice every six months. Does that sound exciting or exhausting to you? They plan to open two new practices in 2021. The first one will be in Lehi, Utah, and the second one at another location in Eagle Mountain. Plans for the Lehi practice include a 4,200 square foot facility, ten operatories, and initially one dentist and one hygienist. September 2021 is the expected opening date. Services will include general dentistry, providing IV sedation, implant dentistry, wisdom teeth removal, and restorative work.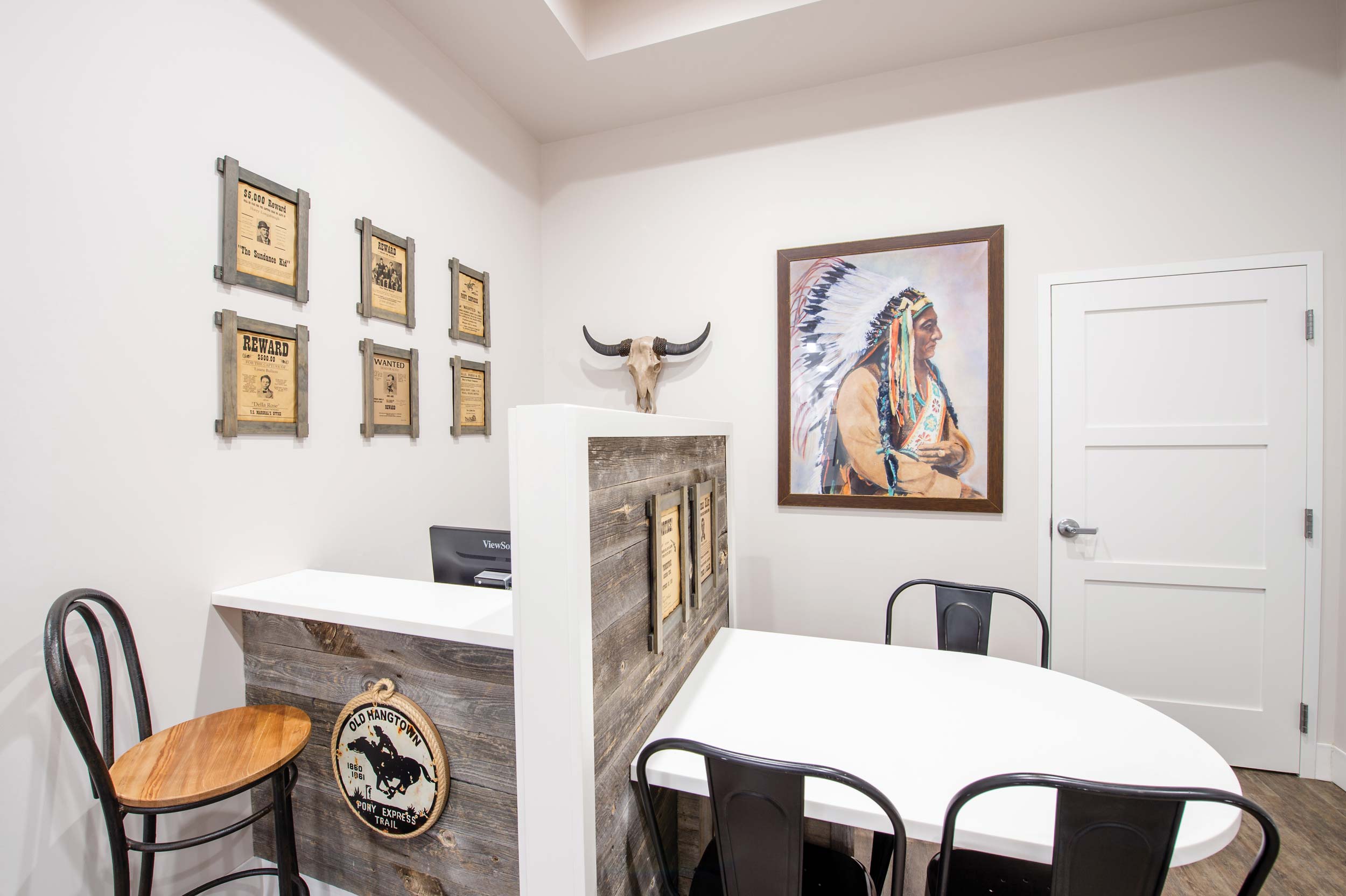 Second Eagle Mountain Location
The second Eagle Mountain practice will open in Porters Crossing six miles from their other Eagle Mountain location. The 4400 SF facility will have eight operatories, initially one dentist, one hygienist, an orthodontist, treatment coordinator, and two ortho assistants. Late 2021 is the expected opening. Services will include general dentistry, providing IV sedation, implant dentistry, wisdom teeth removal, restorative work, and orthodontics.
Team Members First
Although many doctors put their patients' needs above everything else, the Pony Express practice philosophy is to put their team members (employees) first. The practice operates on the philosophy "if we take care of the team first, then they will take care of our patients," says Dr. Tornow. "The patients will take care of the practice by doing the dentistry that we offer them. The result will be a personal and professional success for everyone involved. The financial rewards will come," he says. It's not that patients don't matter, continues Dr. Tornow. "Patients are important to us, but only as we take care of our team. We try to create an environment where our team wants to practice dentistry and provide for the well-being of our patients."
Practice Opens in One of Country's Fastest-Growing Cities
Pony Express' newest practice is in Saratoga Springs, Utah, which is along Utah Lake's northwestern shores. Have you heard of Saratoga Springs? Talk about capitalizing on an area's growth. "This was/is a high growth area with new homes and commercial development," says Dr. Tornow. The U.S. Census Bureau says Saratoga Springs was one of the fastest-growing cities in the country from 2010-2019.
A Trusted Resource
In the planning stages of opening the new practice, Dr. Tornow started working with Burkhart Account Manager Veronica Jones. "Veronica quarterbacked the process for us. She has been a trusted resource for Pony Express Dental since day one. She not only knows supplies but stays up-to-date on equipment that will help her dentists," says Dr. Tornow. "We can call or text her, and without fail, she is super responsive," he adds. "She is not on our payroll, yet she acts as if she is employed by us."
A Clear, Defined Vision
So, what does Veronica have to say about Pony Express? "They are a pleasure to work with on so many levels," she says. "They have a clear, defined vision for patient care and who they want to be. And, they make it easy to work with them."
Equipment Specialist Vital to the Project
Burkhart's Joe Trujillo was the Equipment Specialist who worked with Pony Express on the Saratoga Springs practice. "Joe made recommendations for what he has seen work well for other practices during his career," says Dr. Tornow. "He also worked with our architect to ensure that the building fit the equipment. Joe was exceptional. We cannot say enough great things about his expertise and recommendations. He was so vital to this project."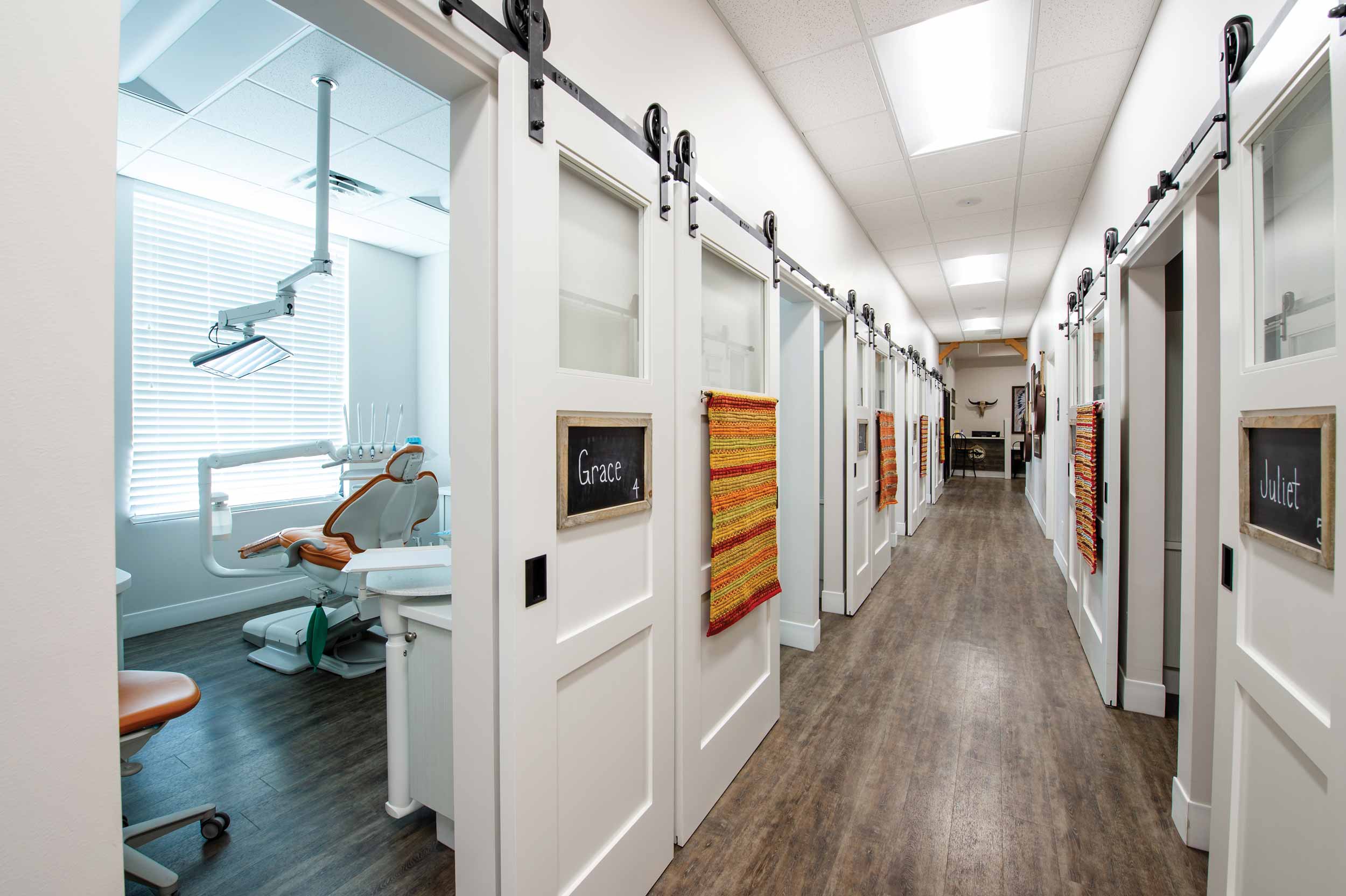 Practice Inspiration
Dr. Tornow says they took a lot of their inspiration for the new practice from dental equipment manufacturer A-dec. They visited A-dec's showroom to evaluate the equipment they planned to buy. "We wanted equipment that would stand the test of time. A-dec is the best and has been my go-to standard for the past 17 years."
Seamless Equipment Installation
If you've installed new equipment, you understand the process can be tricky. "Our equipment installation was a seamless process," says Dr. Tornow. "Burkhart's Installation and Service team was in charge of the installation and did a terrific job. The team of professional installation technicians took great care of us. They were precision-driven to make sure there were no problems after the job was completed. They even brought in help from Idaho to facilitate our installation needs."
Equipment and Technology Translate to Greater Efficiency
Pony Express is pleased with their new equipment and technology investment. "Today's technology translates to greater efficiency, which in turn, means more great dental work that we can offer our patients," says Dr. Tornow. "We continue to grow and expand our ability to care for patients in a really special way. It's so nice to know that we have trusted equipment that gives us the peace of mind to know that we'll be able to work every day with minimal issues," he says. On top of that, he adds, "It's a pleasure to show up every day and work in such a welcoming environment."
Advantages Far Outweigh Costs
As for advice, Dr. Tornow would give a doctor who's considering building a new office or adding to his/her office, he says, "Don't hesitate. You will be so happy with the decision to implement new technology and better care for your patients. The advantages far outweigh the costs."
---
Realize your dream office potential and talk to your Burkhart Account Manager today. Learn more about Burkhart's Office Planning & Design capabilities.
---
Written by Denise Ploof
Photo by Holly Reed
Published in Catalyst – Spring/Summer 2021.
Category: Office Planning & Design
Back to Articles