Do you remember your favorite dental assistant? The one who always made things simple.
You had what you needed, when you needed it, without saying a word, like your every move was anticipated. That's the reassurance you get with the A-dec 500 chair & A-dec 500 Pro delivery.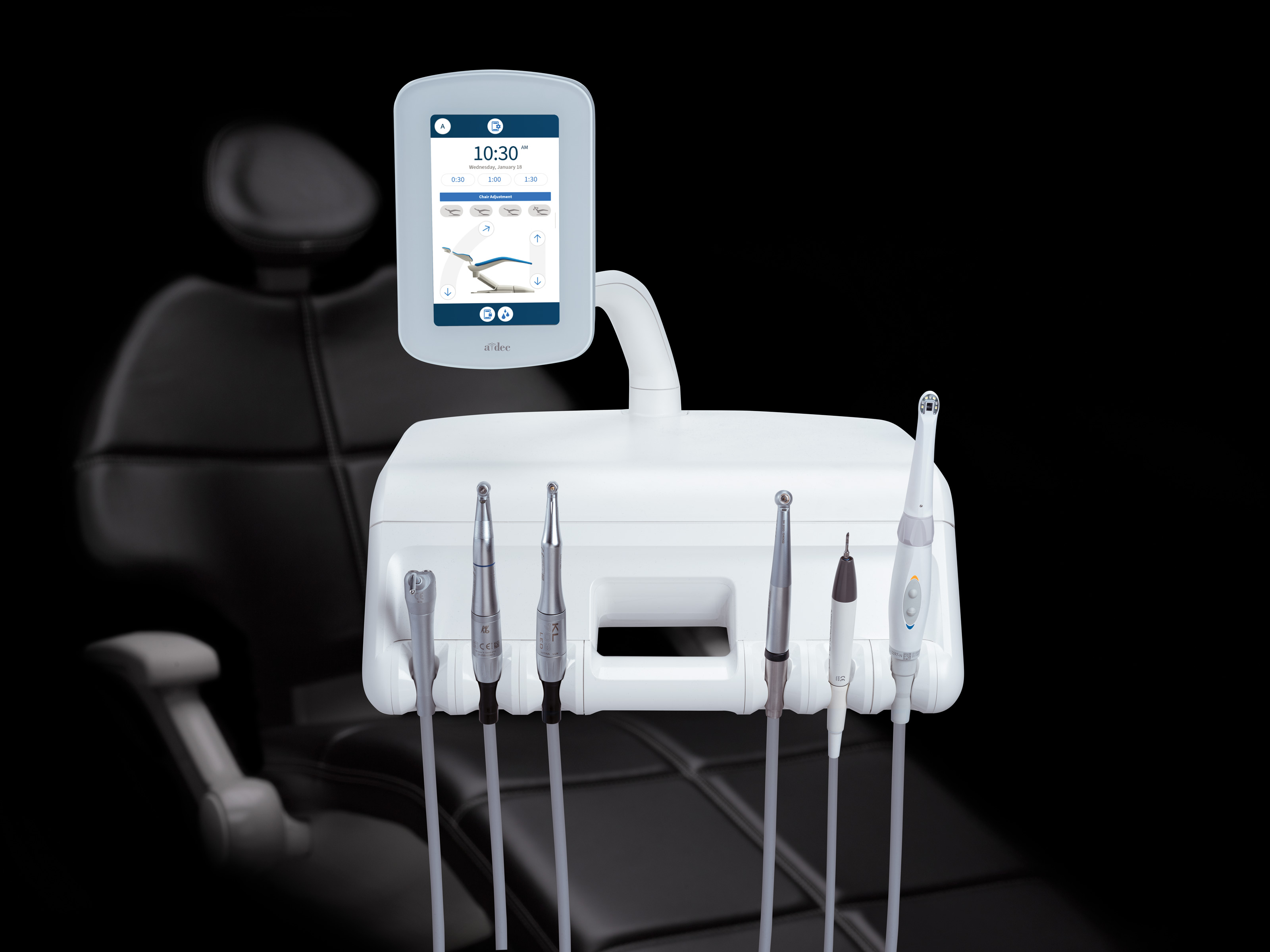 Enabled with A-dec+, an updatable software platform, the delivery system easily integrates the latest clinical products today, giving you the freedom to add more services and features as technology evolves.
It's as simple as this: Once you register on the A-dec+ app, new product features and enhancements will be available via software updates. So, you can keep equipment up to date with just a click. At the core of it all is the Dynamic Screen 7 (DS7). Intuitive by design, the responsive glass surface lends a familiar feel, with dynamic simplicity that displays only what you need to see in the moment—and nothing you don't. The interface remains focused throughout your procedure, with alerts reassuring you that the equipment is reacting precisely as you intend.
You can keep it basic, or configure every detail and enjoy the workflows that seamlessly integrate into your day.
Pairing the doctor's DS7 with the new assistant's control pad (CP5) will give your hygienist full ultrasonic integration and scaler integration support.
For asset management, the A-dec+ dashboard provides valuable insight into the daily use and long-term performance of connected A-dec equipment via one centralized dashboard, helping you make more informed operational and purchasing decisions.
With future enhancements to come and updatable software in place, the system is an evolving platform that's ready to connect your equipment, your team and ultimately, your practice.
Learn more at A-dec.com/500
The A-dec 300: A Flexible Option
If you're looking for a compact option, the A-dec 300 dental chair paired with the new A-dec 300 Pro delivery is a system that can grow with you. Add the A-dec+ Gateway to access A-dec+ software, a digital foundation for integrating the latest clinical products and future technologies.
Learn more at A-dec.com/300
---
Article submitted by A-dec

Published in Catalyst – Q4 2023.
Category: Equipment
Back to Articles