Going The Extra Mile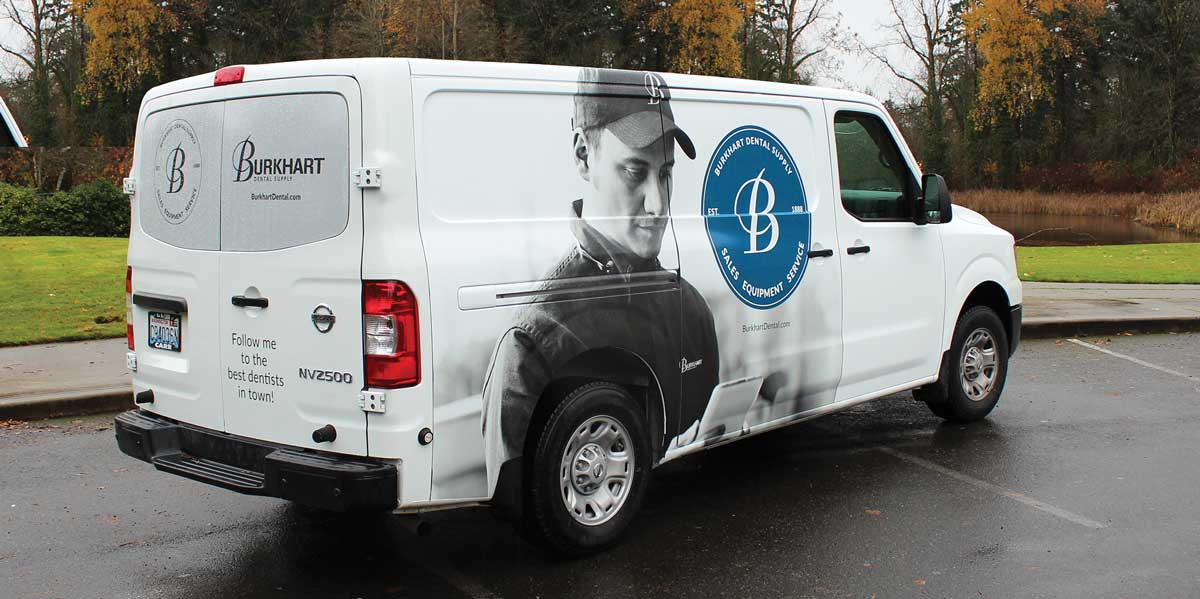 Morning coffee in hand, Frank Yarbro reviews his schedule for the day. He starts his workdays early, out on the road at 5 a.m. sometimes. After all, there's a lot of ground to cover. "I've got one of the largest territories in the state of Oregon."
Before joining Burkhart, Frank never would have guessed he'd grow a career as a service technician in the dental industry, but the transition was a natural one. "I've always been into repairing stuff ever since I was child," Frank began. "The first thing I ever did was when I was in the second grade."
Frank flashes back to one day in particular—the day his dad made him the proud owner of his very first bicycle. "We bought it, took it home, and tore it all apart. Then we painted it and put it back together. And that's how I learned to work on bicycles."
That was just the beginning. From bicycles to cars to jet engines, Frank would go on to repair it all. "I just always worked on stuff," Frank says.
Frank recently celebrated his 25-year anniversary with Burkhart as a Remote Field Service Technician, troubleshooting, repairing dental equipment, and leading the charge on large-scale installations. And driving the distance to achieve it all.
On The Road Again
Living almost 200 miles away from a Burkhart branch office (and many miles from most dental offices he services), Frank is on the road. A lot. He's even been dubbed "The Road Warrior" by colleagues. And rightfully so.
"I go as far as the middle of Oregon to the California border, and to the coast of central Oregon on the east," Frank chimes. "And wherever else they want me to go." While he often travels within his Southern Oregon territory, which is about a 100-mile radius, he's more than willing to travel outside of it. "I've been as far south as San Francisco and all the way to Alaska."
Frank explains that the average number of miles he drives each day can vary but sits at 100–200 miles roundtrip if he's responding to service calls.
"Like today, I drove almost 100 miles one way to do a service call. I'm actually sitting in a parking lot in that town doing this interview," he chuckles. "So I'll drive home when I'm done."
No matter how far and wide Frank travels, he keeps a flexible mindset when it comes to his schedule and where he's going. The schedule determines what time he leaves his home in the morning, for example, but "things can change very quickly," he says. "I can be thinking I'm going to one place," then have to shift gears and drive miles in another direction, depending on the needs for the day. Indeed, a true road warrior.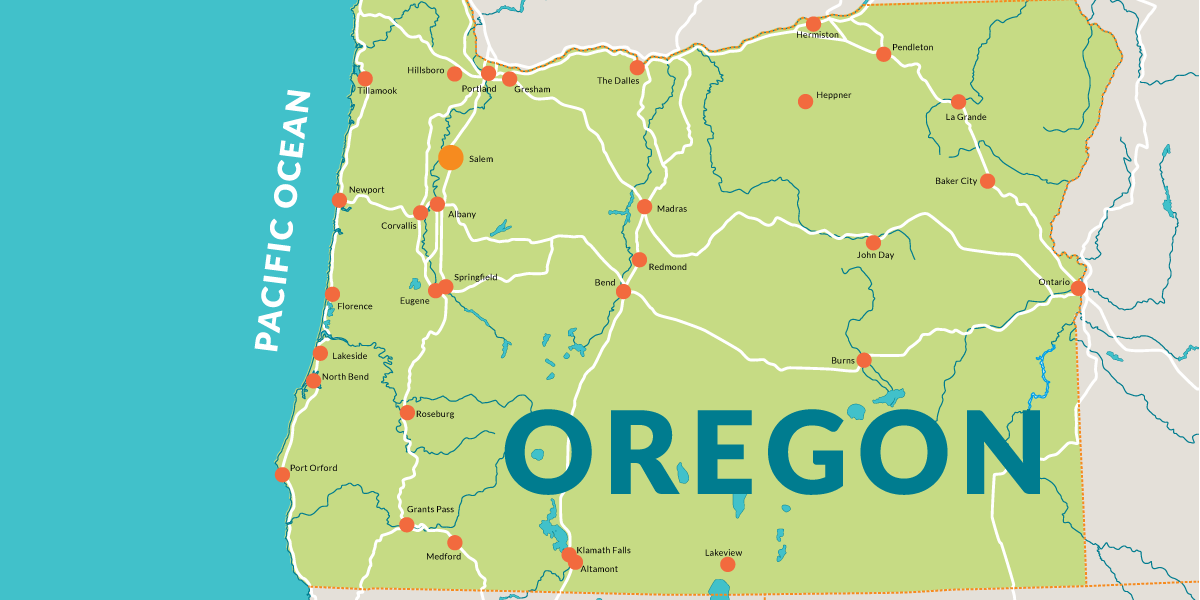 No Task is Too Small (Or Too Big)
When it comes to what Frank does most, service calls are at the top of the list. And in his words, one of the greatest responsibilities of a service technician is to "get the customer up and running" before patients (or production) could tell anything went down.
A fully stocked service van, ready and waiting, helps him achieve just that. "I've got my own van with all my tools, supplies, and parts that I carry regularly. When there's a call scheduled, I jump in the van and take off."
Beyond service calls, Frank can spend days or weeks at a time leading large-scale installations. Whether a new build or office remodel, he oversees a team of service technicians, pointing them in the right direction while ensuring they have the tools needed to complete the job on time.
Then he gets straight to work on his own install project. "What I usually do is get the guys working on something, and then I'll pick an item like a mechanical room or sterilization room." Frank admits that it can be quite the challenge squeezing so much equipment into a space the size of a small closet, but at the same time, finds the process an enjoyable one.
Just because an installation is complete, however, doesn't mean the job is done. Afterwards, "the doctors and account managers will work together to make a punch list of what needs to be addressed," Frank adds. "They'll send me the list and I'll go in to clean everything up."
Sharing Knowledge to Grow Others
With over 25 years in the dental industry, Frank has developed a wealth of knowledge, which he readily shares with his fellow technicians. "It's fun to pass along what you've learned. Show them easier ways to do things," he comments. "Especially since I've been around longer than most anyone."
Of all the skills he's developed, there's one in particular that makes him really stand out. That skill is troubleshooting. "It's a very logical process," according to Frank.
He goes on to explain that "troubleshooting is pretty much the same for whatever you're working on because there's a basic set of rules. You can even troubleshoot and fix something that you don't even know how it works."
As you can imagine, being able to effectively pinpoint the root cause of any error is extremely valuable in this line of work. Because Frank knows this, he not only applies his troubleshooting techniques to his own day-to-day but passes on this knowledge to other Burkhart technicians. "I've written out a set of steps to take in troubleshooting, and I've passed it on to everyone I work with. I think I've even sent it up to the Tacoma office. Passed it on to them because they were interested when they found out I actually had something written down," he laughs.
Ready & Waiting
Whether a sterilizer isn't operating up to par or there's a major install underway, Frank is there to answer the call. At the end of the day, facing (and solving) a challenge is what he does best. "I can get so focused on a problem that I don't even know what's going on around me. Then getting it completed and working again—that's what I like doing."
---
Written by Joy Garcia
Published in Catalyst – Fall/Winter, 2022
Category: Service
Back to Articles