A stone's throw from their former 2,000 sq ft office in Kennewick, Washington, Dr. Simper and the Southridge Dental Team are bringing a new dental experience to their patients.
"Cozy" and "dental office" are words one doesn't often hear together, but at Southridge Dental, they go hand-in-hand. From warm wood accents and a roaring fire to velvety couches laden with throw blankets, the goal of Southridge Dental has been to create a space and method of care that makes patients feel like they're walking into a friend's home, rather than an office.
More than that, it's their approach to dentistry that impacts everything from the flow of patients through the space to the equipment needed to give their patients state-of-the-art care. Dr. Simper sets up his operatories in such a way that the chair is free and easy to navigate around — more inviting, and less intimidating.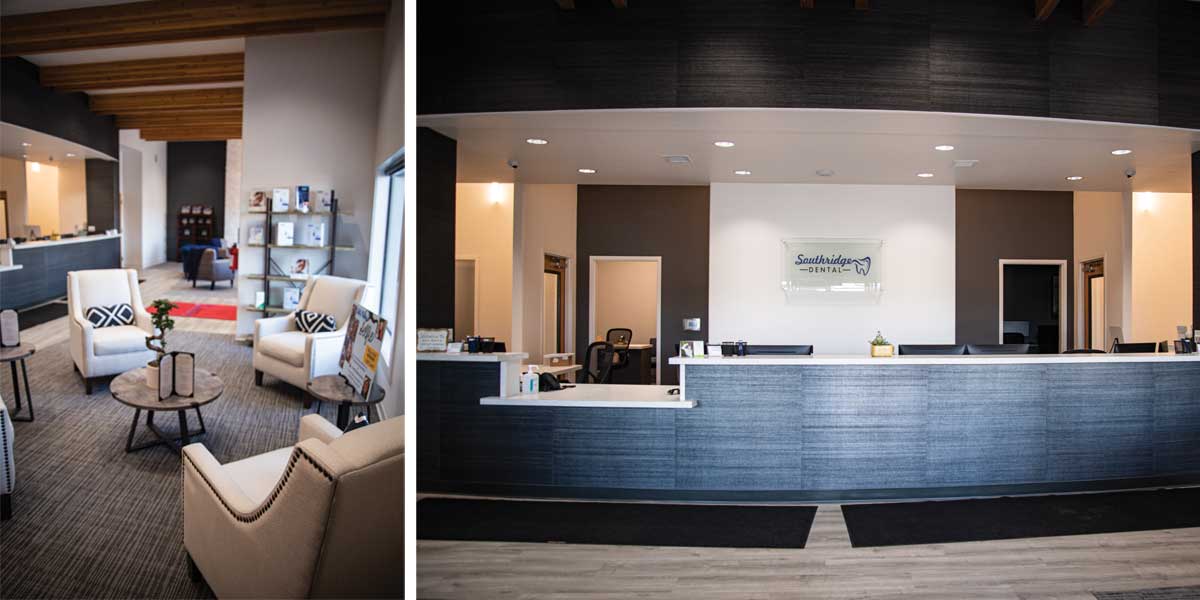 (above) Lobby and Reception area.
A Burkhart Team comprised of Jack Stewart (Account Manager), Dan Stucki (Equipment Specialist), Jeovani Guzman, Jason Kissler, Joshua Mouser, and Jonny Guzman (Service Technicians) worked with Dr. Simper to make this vision come to life. We sat down with Dr. Simper to hear about his experience:
How did you get started in dentistry?
I spent a lot of time in my uncle's clinic, and it just always seemed super appealing. I never really had a Plan B, so I'm glad Plan A worked out! Since I never really envisioned anything else, I'm glad it all came to be. After I finished school. I did two years of residency. I spent five years, still in the Tri-Cities, working with another doctor before deciding it was time to go do my own thing. I found a practice for sale, and after four years, grew it to the point where I could move out and build this place. It all worked out faster than I thought.
What brought you to build your new practice?
I knew that I always wanted my own building. I only had four ops where I was before, and we were just bursting at the seams – I knew I needed the space, and I knew I didn't want to pay rent forever. I always had a vision of what I wanted it to look like – it just took four years to do it! I have nine ops right now. We're setting up two more by the end of this year, and then there's room for two more! Honestly, it's gone beyond my wildest dreams.
Has your new space changed the way your practice functions in terms of workflow
and productivity?
Oh, it's so much more efficient in this new building than before. We've been able to bring on a lot more staff, so that's been fun. We're up to 27 staff now, which is crazy because when I started this, there were four, including myself. My plan was always to try and build a small group practice –  this has all just gone so much faster than I ever thought it was going to! Right now we have three doctors and there will be one more coming on. I just ordered more equipment and so that we'll have enough for two more ops.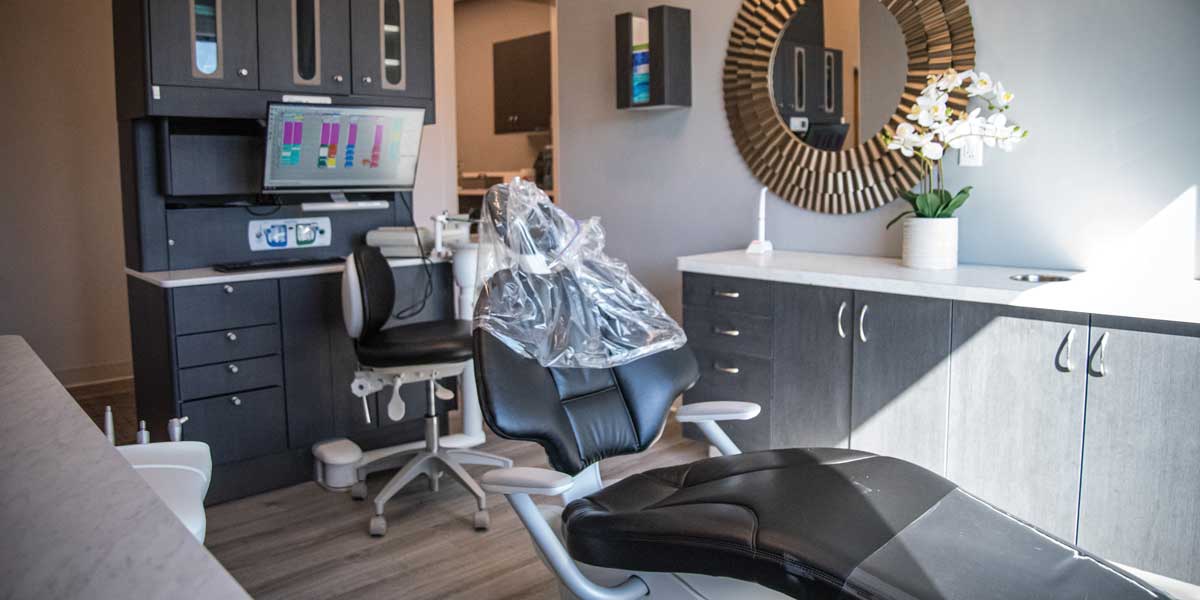 What was it like working with Burkhart through this process?
Burkhart has been awesome. It's the only company I've ever used – since day one! I knew Jack from working at the other office and he was just always great to me. The team has just been awesome with laying things out and making recommendations. I had a pretty good vision of what I wanted, and they made it come to fruition. 
What were you most excited about going through this process?
Having the space to grow. We were just absolutely at capacity, and probably beyond, with what we were doing out of four chairs. It was starting to run so rough over there and we were just too busy. Everything is running so much smoother now that we have the space that we need. It's like in Field of Dreams – if you build it, they will come. It just blows my mind how quickly! We put in nine ops, and I thought that would be good for a while, but now we're going to add two more this year. I never would have believed that a year ago.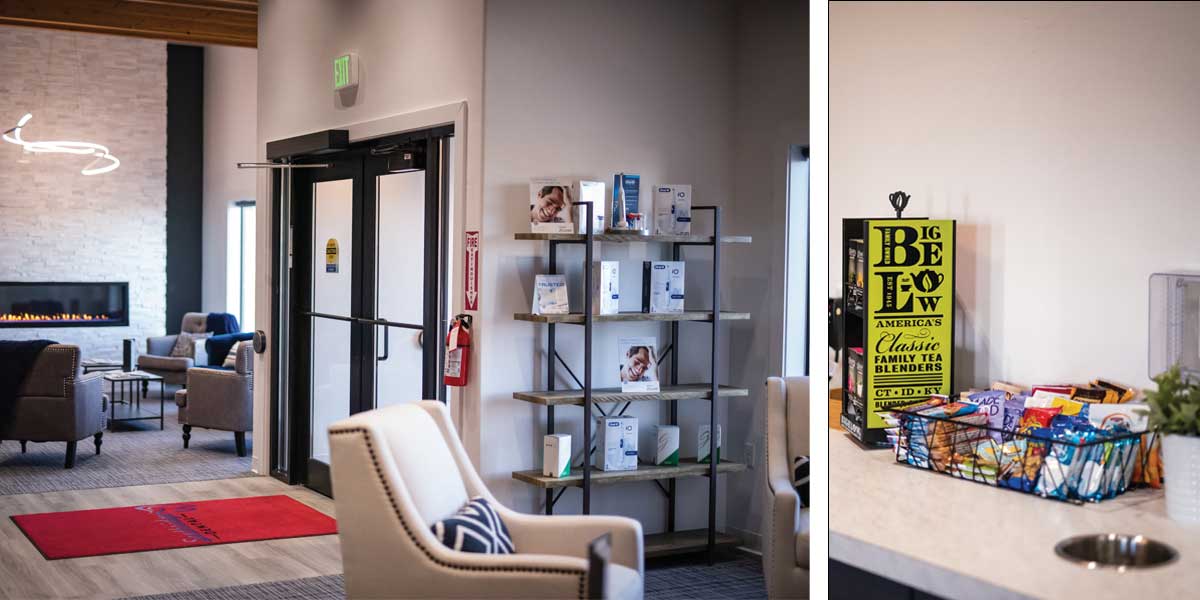 What do you feel has been the key to your growth?
I guess just having a growth mindset. I mean, it's only impossible if you believe it is. There are so many things where you read about production, and they say you can only do so much per chair. If you believe that, then your practice is going to be like everybody else's. I wanted to be different. The challenge of trying to do this drives me more than anything else. I love to do things that people tell me are impossible.
How has this new practice changed the way you interact with your patients?
Things just flow so much smoother and don't feel nearly as rushed. They know we have the space for things, and it just seems so much less stressful—I imagine the patients feel that too. The one thing we really set out to do when building this place is to try and not make it look like a dental office at all. There's enough of those around, so we just tried to do things differently. From the feedback we get, we know the patients appreciate it. 
What advice would you give a doctor who is considering building a new office?
Oh, just do it! You won't regret it at all. It's like I said—this has been beyond my wildest dreams. I only wish I could have done it sooner! I mean, there is never a 'right time', so just do it and jump as soon as you can.
Written by Andrea McArthur
Photos by Holly Bell
Category: Office Planning & Design
Back to Articles