Burkhart Dental Supply Hires Chief Information Officer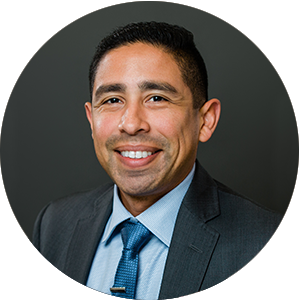 TACOMA, WASH. – Tacoma-based Burkhart Dental Supply is pleased to announce it has hired Cefe Quesada as its Chief Information Officer.
Prior to his move to Burkhart, Quesada spent his career in financial services in various capacities. Most recently, he was a technology leader at State Street Bank where he reported to the global Chief Information Officer with responsibility over global software engineering and cloud-based development.
Prior to joining State Street, Quesada spent 15 years at Russell Investments where he was the Global Head of Technology. He led the strategy, vision, and execution of Russell Investments' technology in support of global business strategy. Before that, he held various roles in the Investment Management and Global IT organizations while at Russell.
Quesada has a bachelor's degree in Spanish and religion from Pacific Lutheran University. He earned a master's in applied information management from the University of Oregon.
Headquartered in Tacoma, Washington, Burkhart Dental Supply has over 400 employees, ten regional divisions in eighteen locations, and three distribution centers. Founded by Dr. William Burkhart in 1888 as an addition to his dental practice, the company provides over $200 million a year in supplies, equipment and technology, service and repair, practice consulting and office planning and design to over 7,500 dentists.
Contact:
Delene Losch, Marketing Manager
Telephone: 253.474.7761
Email:  DLosch@BurkhartDental.com
Category: Press Releases
Back to Articles