A
s a wealth manager to dentists, I never forget the most valuable income-generating asset is your dental practice.
It is the primary engine driving your long-term success, allowing you and your family to achieve both professional and personal financial goals. Investing in your dental practice is the absolute best decision you can make.
---

For the past twenty-seven years, I've worked at a dental CPA firm. There, I've been able to observe, first-hand, the increase in productivity and profitability following a key investment in a practice. The most profound is an investment in technology. This includes CAD/CAM production and 3D imaging among many other new and developing technologies.

---
CAD/CAM dentistry has come a long way over the past decade or so.
I remember the first time I was exposed to a print-out from a 2D imaging machine. I walked away shaking my head. How you could visualize teeth, margins and other anatomical factors that allow the milling of a 3D restoration? I couldn't "get" it. It may be true I flunked the spatial intelligence portion of the SAT exam; perhaps because of this, the printout just looked like a squiggly line to me. I recently observed high definition 3D technology at a dental show; and in its current state of precision and ease-of-use, it almost seemed a Dental Financial Planner, like myself, could design a crown—maybe not well—but yes, it could be done!
Same-day restorations provide one of the greatest improvements in patient service.
When embraced and managed correctly, this technology is a significant, long-term and profitable opportunity. Greatly reduced lab fees help finance the cost of equipment and with effective delegation, the doctor's time is reduced and seat appointments are eliminated. When researching our clients' ROI, we found they had new, growing anterior cosmetic procedure demands after investing in this type of technology.
Like CAD/CAM, 3D imaging can be a tremendous benefit to a practice, it supports many procedures, such as implant placement, root canal diagnosis and difficult extractions; it is also used in sleep dentistry, TMJ and other diagnostics and procedures.
Optimize the value – Planning, Training and Delegation

1. Investing in equipment and technology has a huge tax benefit
The government provides you with an outstanding opportunity to invest in your dental practice with significant (tax) subsidies. Dentists can generally expense up to one million dollars in qualifying fixed asset purchases per year. Alternatively, mixing expensing elections with first year bonus depreciation as well as regular front-loaded tax depreciation gives you the ability to target tax deductions to your highest bracket (or two), maximizing long-term tax savings.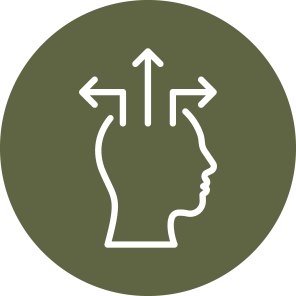 2. Planning and Training
We find, to achieve success, taking time to plan out the execution of your investment is key. Ensuring you and your staff are well-trained is critical to making a technology investment effective, profitable and fun (vs. stressful). Failure to plan and train can lead to your new CAD/CAM equipment gathering dust in the corner (like the elliptical you use as a laundry rack). The cost of appropriate training is worth every penny; it positions you and your staff to hit the ground running – and begins immediately paying for your investment. Utilize your Burkhart Account Manager, Equipment Specialist and Dental CPA/Tax Advisor to assist as you develop a plan and carryout the project.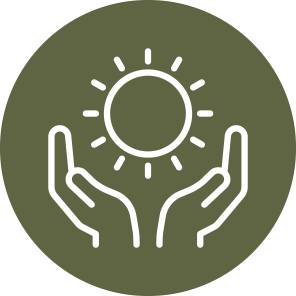 3. Delegation
The primary benefit of investing in your dental practice is to reduce time needed for procedures. Technology is one of the greatest returns on investment, saving the doctor time better used elsewhere. Consequently, this is the reason adequately cross-training your staff is important. Once you are confident your staff is equipped, delegate within ethical and legal boundaries.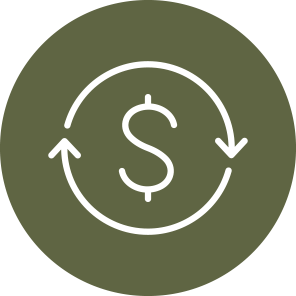 4. Reinvest Tax Savings
Take the windfall in tax savings from your investment and maximize your 401(k) plan, add your spouse to the plan, fund a back-door Roth IRA or augment your after-tax portfolio. The long-term payoff can be remarkable. Work with your Dental Financial Planner on how to best deploy these savings within your comprehensive long-term financial plan.
Conclusion
Investing in your practice is powerful. Taking steps to plan, train and delegate help you optimize the value of your investment on day-one—and avoids the abandonment of technology you never figured out. It can:
Provide a significant one-time source of long-term investment funding.

Offer ongoing profits fueled by higher funding of your portfolio.

Help you reach your personal long-term goals and objectives.

Make a new process rewarding vs. stressful.

Improve your quality of life.
A strategic investment in your practice begets a current and ongoing increase in the investment into the future for you and your family.
---
Written by Sam Martin, MBA (tax), CFP®, CPA
---
Sam Martin is Director of Wealth Management Services and Advanced Tax Planning for the Dental Group, LLC / Martin Boyle PLLC / Dental Wealth Advisors, LLC, a CPA, practice advisory, financial planning and wealth management services group exclusively serving dentists and their practices. Sam is a Certified Public Accountant (CPA), a Certified Financial Planner (CFP), and holds a master's degree in federal income taxation. Located in Kirkland, Washington, Sam can be reached at 425.216.1612 or Sam@cpa4dds.com.
Category: Technology
Back to Articles