Private Label Catalog – 2022
Where Quality and Economy Intersect – Burkhart Private Label Products
Value (val-yu), noun: a fair return or equivalent in goods, services, or money for something exchanged.
– Merriam-Webster Dictionary
Having served the dental community for over 130 years, one of Burkhart's significant contributions has been a relatively recent one. Based on feedback from clients, we saw an opportunity to help you more easily identify products that represent the best value for the money, so Burkhart Private Label products were launched in 2006.
Because we work closely with over 300 manufacturer partners, we have been able to identify those who make products that offer consistent quality at attractive prices. Many of these companies are smaller and focused primarily on design and manufacturing. By partnering with them to package their proven products under the Burkhart Private Label line and assuming the marketing responsibility, we have been able to help them expand their business while bringing you an easy way to identify products that offer best-in-class value.
We offer the Burkhart Private Label brand alongside the many recognized brands in the dental market to give clients a range of choices. Manufacturers of recognized brands often invest heavily in research and development to create new products that advance the state-of-the-art. With cutting edge, highly differentiated features, these products enable clinicians to do new things in new and better ways. These manufacturers also invest heavily in marketing and brand development so their products become highly recognized and sought after.
It is no surprise these products cost more because of the necessary investment. With Burkhart Private Label products, we avoid a lot of that investment. The products we choose tend not to be cutting edge but they are stable and proven. You probably won't see a big name key opinion leader talking about Burkhart Private Label products at the next dental convention. Our literature and promotion activities are relatively basic. As a result, we can market our private label products inexpensively and pass the savings on to you.
Since its launch, Burkhart Private Label product sales have grown to represent over 12% of our total dental merchandise sales and it is continuing to grow steadily with each passing year. This tremendous acceptance has been gratifying for Burkhart Associates as we work hard to help you manage practice overhead with our Supply Savings Guarantee and orientation to helping build client success.
It has also proven valuable to the many clients who have needed to find ways to bring costs down in response to some of the recent economic challenges.
If you haven't considered Burkhart Private Label products, give them a try. We think you'll like them and you will love the savings.
Sincerely,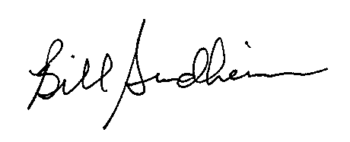 Bill Sundheimer
Director of Merchandise