When it comes to a dental practice design, first impressions matter.
A patient's first impression often determines what they think about the level of care they will receive and can dictate whether or not they decide to return to your office.
If you are in the midst of planning or thinking about building or remodeling your practice, it's important to be involved early. No one knows more about your philosophies and goals than you do. Being engaged at the start of your project helps to ensure you are communicating and delivering the right message to your patients.
Pelton & Crane has been working with dentists for over a century to help them focus on comfortable patient care. We've rounded up some tips from our partners to help guide you through your new office build.
---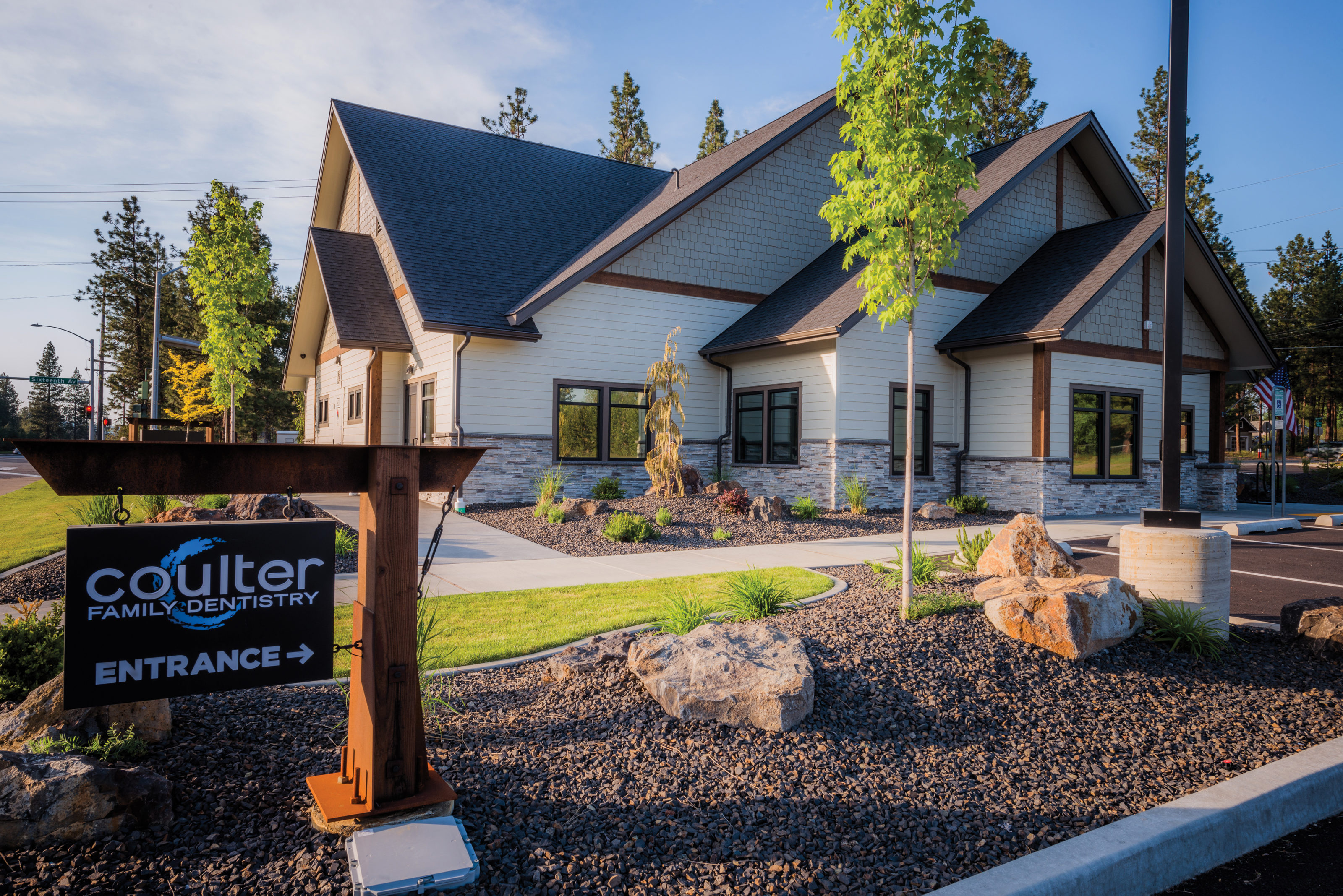 Peer Tip #1
"The surroundings of the office matter. Easy access―to find, to get in, to park― is critical. Making sure that the view out the operatory window isn't a neighbor's yard or parking lot." 

Dr. Travis Coulter
Take some time to self-reflect and ask the following questions as you prepare to start your new practice or renovation project: What kind of dentist am I? What sort of image do I want to portray? Does my office really reflect my philosophy as a dentist?
Try and see things from your patient's perspective- this is especially important for new patients. Remember, they are not your patients yet. Therefore, it is very important to be mindful of their entire experience, from the moment they arrive and enter your office to the time their appointment is over and they depart.
---
Peer Tip #2
"I'd been in an older office and I know from the outset that wouldn't maintain the majority of the equipment. The office was very closed in, we'd outgrown it, and the surroundings didn't fit the personality of our practice. In the new office, we wanted an environment that not only reflected that personality, but made a statement about our quality care."

Dr. Jason Baker
It's easy to get caught up in the details – but first and foremost, you have to ensure the flow and functionality of the office is going to work best for your team and office needs. Is the waiting room open and inviting, but updated and easy to navigate? Are the operatories in close proximity to the lab or sterilization center so my staff isn't wasting time traveling from one area to the next during procedures? Do I have enough space to support expanding my practice later on as I grow? Questions like these are often missed when looking through a photo gallery to determine the look and feel of your new office, so it's important to consider how your office is actually going to be used, not just how it looks.
---
Peer Tip 3
"Utilize your network and take the time to go through other new dental offices. It's so easy to say, "I'm going to do it my way" and then look through some magazines, but there is no substitute for walk-throughs. I went through 4 or 5 practices and I would have gone through 5 more. Not only will you get great ideas, but you'll learn a lot about what to do and not to do in the process." 

Dr. Brian Francey
An efficient workflow, smart utilization of space, and thoughtful design can not only help make a lasting impression, but create a productive and enjoyable space for both your patients and your staff for years to come. There are endless opportunities to making a great first impression with your dental office design.
---
Realize your dream office potential and talk to your Burkhart Account Manager today. Learn more about Burkhart's Office Planning & Design capabilities or visit Pelton & Crane's website.
---
Submitted by Pelton & Crane 
Category: Office Planning & Design
Back to Articles