• Getting a mock-up of your patient's new veneers in just a few hours.
• Providing a brand-new nightguard the day before a patient leaves on vacation.
• Delivering long-term temporary dentures to a patient who would otherwise have clinically absent teeth for weeks.
How are these scenarios possible? 3D printing and a digital workflow.
Safe, Accurate & Time-Efficient
3D printing has created opportunities for clinicians to provide the most cost-effective and efficient solutions for their patients, whether those involve mock-ups or more permanent applications. Dentists like Dr. Russell Schafer, owner of NOLA Dentures and General Dentistry in New Orleans, LA, have been working with digital workflows because of the benefits they provide. "In the past 'trial smiles' and diagnostic wax-ups would have taken us weeks. Now we are looking at a few hours to one day," Schafer said.
Dental 3D Printers Opportunities
For more than four years, Schafer has been exploring the possibilities of what 3D printing can bring to practices. The top benefits are time, cost, quality, and accuracy. "One of the biggest advantages of adopting a digital workflow is reducing the time spent on producing a crown, splint, or denture, and maximizing contact with patients. An intraoral scanner, for example, can get a more accurate image of a patient's mouth in under five minutes, which then is immediately sent to my lab tech rather than an analog impression, which would need to be mailed adding up to a week to the entire process. A crown can be created from start to finish in under an hour. Dentures can be produced in a week rather than a month. This additional time allows for better interactions with your patients and maximizes the efficiency of your clinic," Schafer said.
Schafer, who is experienced in both analog and digital workflows, frequently uses 3D printed mock-ups to sell highly profitable restorative cases.
A 3D printed try-on smile only takes around fifty minutes to produce and gives patients a real experience of what their smile would look like with a permanent milled restoration. The ability to quickly and concretely show this to a patient encourages them to adopt a treatment.
Try-ons represent only one side of 3D printing. Most newcomers to the realm of 3D printing start with the in-house production of dental models and night guards, which reduces their lab costs significantly and has a fast return on their initial hardware investment.
With the new materials that are entering the market, 3D printing is a reliable and inexpensive alternative to milling. At this time, there are three materials available for the Ackuretta SOL system that are cleared by the FDA for permanent restorations — BEGO VarseoSmile Crown plus, Saremco CROWNTEC, and Pac-Dent Rodin Sculpture.
What You Need to Know About 3D Printing
Successfully 3D printing a biocompatible application requires some preparation. We recommend clinicians first acquire an intraoral scanner to take digital impressions. While this can be learned quickly, it's still best to gain some experience before starting with their own in-house production of dental applications.
The next step will be to determine whether the clinicians or even technicians would want to create the CAD design themselves — if so, the recommendation is to purchase CAD software and commit to in-depth training. However, there are many digital designers available that offer print-ready files within a short period of time — consult with your sales representative to get their recommendations or reach out to Ackuretta.
Each step in the 3D printing process is essential, and each instrument must be calibrated carefully to get a validated workflow.
The Essentials of 3D Printing
Resin
Make sure to review the resin's manufacturer-specific instructions for use
CAM Software
Preparing STL files for printing
Post-Print Clean Up
Cleaning and curing the printed piece according to instructions for use
Importance of Validated Printing Workflows
3D printing resins are health hazards in their liquid form. They become safe and biocompatible through the process of polymerization using UV light. Part of that process happens during the printing of the application. The second part happens during the curing process with a UV oven.
These UV ovens need to have a sophisticated light distribution technique to ensure that the 3D-printed part is fully cured. A recommendation is to look for UV chambers that cover a range of UV wavelengths and have 360-degree light distribution.
Having a range of UV wavelengths works to permeate deeper levels of the 3D-printed piece to fully cure it. Then the UV light intensity and
post-curing time will be adjusted to get the optimum mechanical property, accuracy, and color. Inappropriate settings will affect the final print properties. Resin manufacturers like Ackuretta undergo lengthy testing periods to secure that the curing parameters for all resins deliver fully cured 3D-printed applications.
The printer and UV chamber are calibrated once the optimal settings have been determined. Application engineers determine these optimal settings using sophisticated testing tools. Once these parameters for printing, cleaning, and curing the 3D application are determined, the printing process is known as a validated printing workflow.
"With some systems, determining the optimal settings for printing success with each unique resin and application takes a lot of trial and error," Schafer said. "With Ackuretta everything is preinstalled for you, the printer comes out of the box and is ready to go."
Why Start a Digital Workflow Now?
3D printing in dentistry has left the experimental state and is well established in dental labs across the country already. The improvements in resin strength and quality are moving rapidly with many fantastic materials on the market and having FDA approval. In an interview with Ackuretta, Schafer gives his perspective:
"In addition to personal professional growth, digital tools also allow for clinic growth — through consistent successful outcomes for patients, and increased awareness of these new technologies in the field. By adopting a digital workflow and creating more time to focus on faster and improved care, dentists are able to expand their offices… And marketing strategies that promote a more streamlined workflow for patients can add top and bottom-line revenue for dentists."
---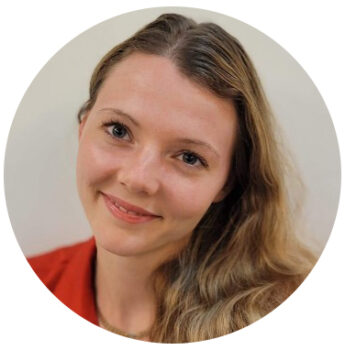 Written by Julia Kemmesies, Partner Program Manager
Published in TIPS – November/December, 2022. Submitted by Ackuretta.

Category: Technology
Back to Articles