Your annual patient value reflects the practice's ability to keep up with inflation, measures your case acceptance, and highlights your diagnostic style and range of services offered.
While your number is important, it is even more essential to see annual increases that at least match your area's inflation rate. It is one of many key performance indicators (KPI) that, when monitored and actively improved, leads to a higher practice profit margin and future stability.
The Calculation:
Divide your active patient count into your annual production. Your number reflects the practice's average annual production per patient.
Active Patient Count:
Your active patient count includes patients that have received dental services within the last 18 months.
Benchmarks:
The average annual per patient value on a national level is $785.1  New patients bring up your annual patient value as the average new patient provides $4,220 in production within the first 12 months, then settles at $785 per year when in the hygiene recare system.1
Improving Your Number:
Quick ways to improve your Annual Patient Value are maximizing reimbursements through proper coding, expanding your range of services to include higher profit margin procedures, instituting annual fee increases, and reducing managed care participation.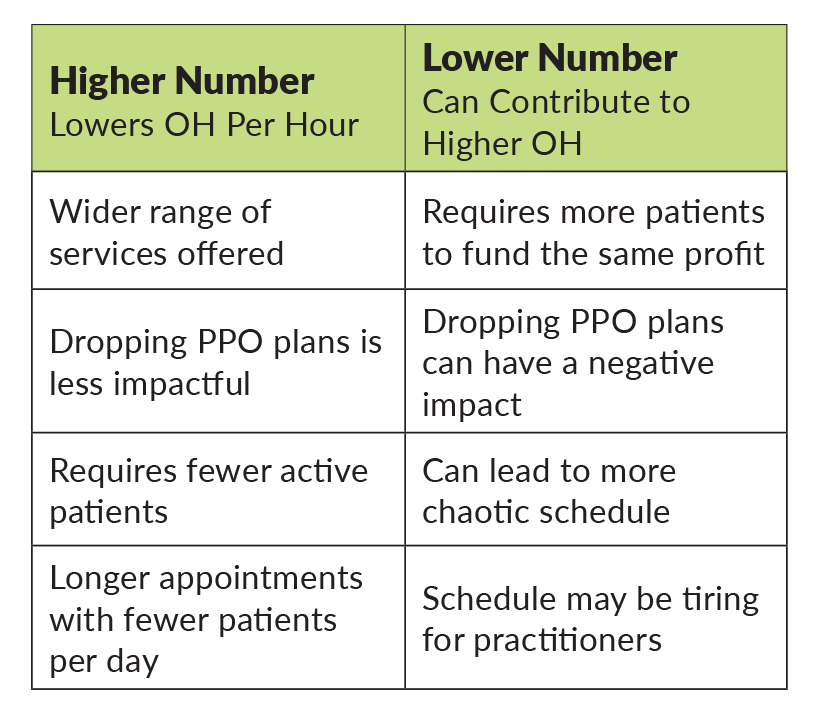 A healthy annual patient value provides greater flexibility as the practice does not need as many patients to meet financial goals. Reducing PPO dependency, which can result in the loss of some patients, is less risky when the per patient value is healthy. It also contributes to a less chaotic schedule as patients are scheduled for longer blocks of time, reducing the number of patients receiving treatment per day. 
Burkhart's Practice Support Team welcomes the opportunity to support your healthy business in 2023 and beyond.  We are committed to your practice's business success.  Reach out for additional support to increase your annual patient value, complimentary to our Supply Savings Guarantee and Platinum clients.
1 SIKKA Software data
---
Your success is our success. Please reach out to us anytime.
Learn more, visit the Practice Support Team page, email us at PracticeSupportTeam@BurkhartDental.com, or call 1.800.665.5323.

Category: Practice Consulting
Back to Articles