Meet Mr. Thirsty® One-Step: A Win-Win for All
In dentistry, it seems like we're always looking for one special product that can cross the imaginary department line, specialty boundaries, and procedural divide.
It is not very often one product in dentistry can be used by everyone on the team and is beneficial for every dental procedure. Many of the products we use are often practitioner-focused and seemingly useless to someone in another section of our practice or, for that matter, another specialty base. Zirc's Mr. Thirsty® One-Step will revolutionize how every team member in your practice works on a day-to-day basis. Grab a cup of coffee and a comfy seat and let me tell you a little about how Mr. Thirsty will make a big change in the way you practice.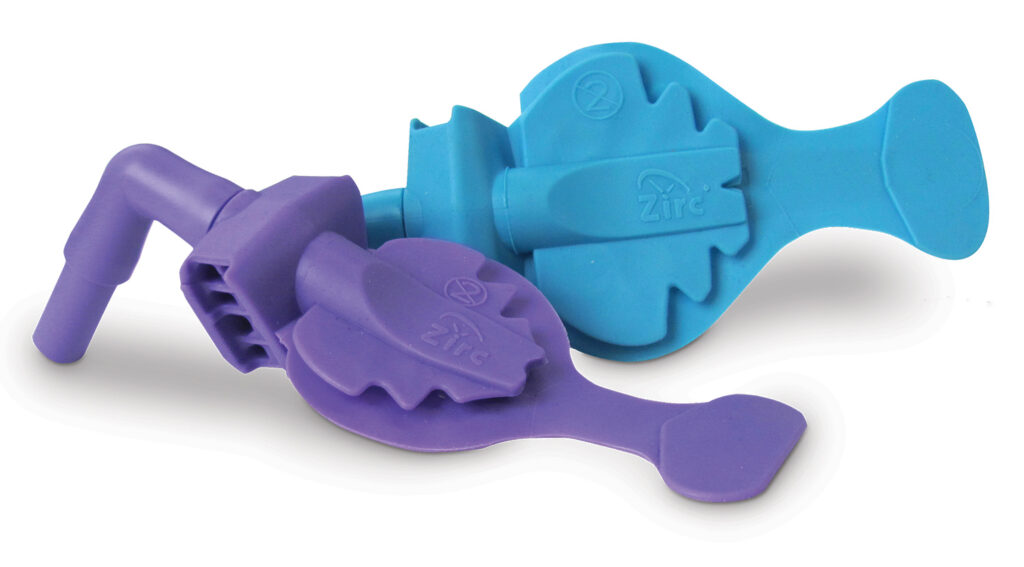 Let's begin where most patients would: in the hygiene department. Put yourself in the shoes of the hygienist. Hygienists are often the start of the patient's journey within our practice. We all have that patient who for some reason after a six-, seven-, eight-year hiatus has decided that NOW is the time for a cleaning. YIKES! He enters your room eager to get everything finished up at today's visit and NO he does not floss and NO he does not want to preschedule his recall for three or six months. Okay, now what?
Unfortunately, patients do not come with a warning label of any sort to let you know exactly what to expect when you lay them back in the chair and take a look around for the first time. Undoubtedly, after a lengthy time without dental care, it will be a bit of a challenge to finish the entire cleaning in one day.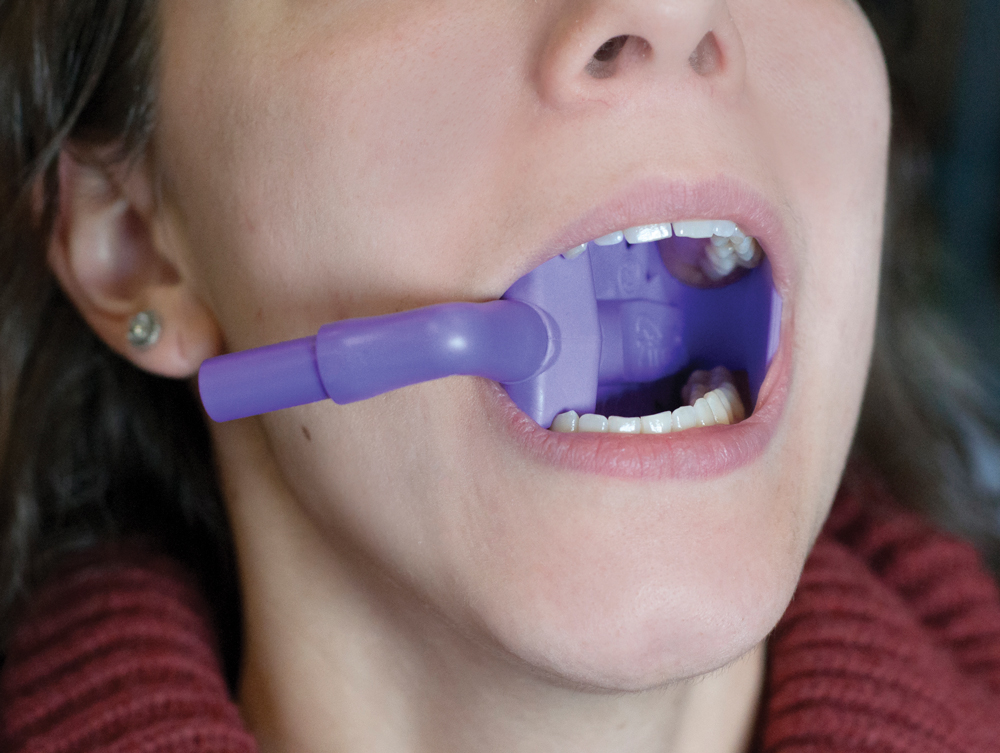 However, you know that if you do not do your best to try, you may not have another chance. As health care professionals, it is in our DNA to do what is best for our patients at all times. Here's where Zirc's Mr. Thirsty comes to the rescue. Once placed, Mr. Thirsty allows you to be hands-free with high volume suction for the entire procedure. Yes, I said hands-free. This will allow you to have your cavitron scaler in one hand and a mirror in the other.
Mr. Thirsty One-Step holds the patient open with the built-in bite block, retracts the tongue, and protects the airway from loss of any debris down the throat or into the lungs.
With Mr. Thirsty as your assistant, you should be able to complete all you need to accomplish in just one appointment and stay on schedule. Bonus!
Once our patients are seen in our hygiene department, the next logical step is to continue needed treatment with our doctor and their assistant. We will trade shoes and see things from the assistant's point of view. Let us continue with the same patient as he was just examined and told he needed a crown on a tooth he states has been broken for a year. With the invention of the CAD/CAM and in-office milling machines, it's like they had this specific patient in mind. He is here today and if we can just fit him into our schedule, he will take care of it – great! Not so fast. It appears we already have a full schedule. Where does the doctor feel as though we can find time to fit him in for his crown? Do they also realize the receptionist just added an emergency toothache to the schedule?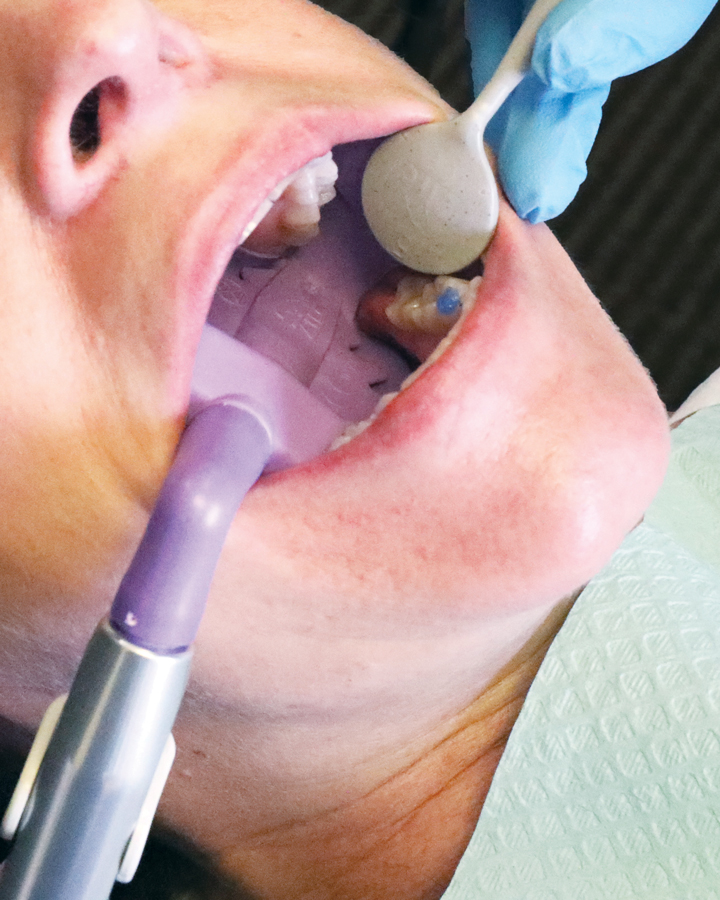 I believe this is our Mr. Thirsty moment. After setting up the room with the instrumentation and materials needed for the crown procedure, you make sure to add the Mr. Thirsty to the tray set-up. You seat the patient, review medical history, and explain to him how you are going to easily place Mr. Thirsty. It seems as though it's a bit too big, so you simply trim it down to fit. The patient is laid back then Mr. Thirsty is placed and attached directly to the HVE hose in the operatory. The doctor begins the crown prep as you seat and gather the preliminary diagnostic information for the emergency patient.
Yes! The doctor is working alone with Mr. Thirsty as his assistant. Once the prep is complete, he can easily scan with the Mr. Thirsty still in place. Then joins you to treat the emergency patient after the milling process has begun.
The options and opportunities for Mr. Thirsty One-Step in your practice are endless. Hygienists love the hands-free aspect of Mr. Thirsty for use with the cavitron and for aerosol control, as well as scaling and root planing procedures. Both hygienists and assistants alike love the small Mr. Thirsty One-Step option when placing sealants on a wiggly little one.
Doctors are relieved to have the option to begin a procedure without an assistant on a busy day. Patients are thrilled chair time is reduced, and the dentist is running on time.
Available in three customizable sizes, Mr. Thirsty One-Step is an easy to place, bite block included device for the whole office. The benefit of tongue retraction, airway protection, and the easy attachment to any HVE valve makes it a favorite go-to product in the dental office.
---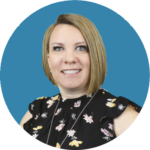 Brittany Gray, CDA Zirc Product & Efficiency Consultant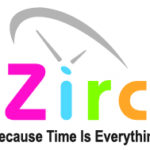 Published in TIPS – September/October 2021. Submitted by Zirc.
Category: Merchandise
Back to Articles