Dental Sleep Medicine, (DSM), is the fastest growing area in dentistry.
Back in the early 1990's implant dentistry was the new area, and everyone was taking continuing education and learning about both surgery and restorative therapy for dental implants. Fast forward to 2018 and Dental Sleep Medicine Education is the hot area in dental continuing education. It is not uncommon to see the cover of dental journals featuring DSM. The March 2017 journal; Inside Dentistry's cover, was: "Don't Sleep on a Golden Opportunity, Collaborating with Physicians to Treat Sleep-Disorder Breathing". My physicians who are board certified in Sleep Medicine; only like to work with dentists who are knowledgeable and have advanced training in DSM. So where do dentists get the "proper" training in dental sleep medicine? I will be addressing this and other areas soon enough. In DSM, there are two academies. One is the American Sleep and Breathing Academy, (ASBA) . And the other is the American Academy of Dental Sleep Medicine, (AADSM).
---
The number of dentists is expected to grow by 29,300 by the year 2026.
---
The U.S. Bureau of Labor Statistics has data on the number of dentists in the United States. This bureau estimates that the number of dentists is expected to grow by 29,300 by the year 2026. The Center for Disease Control and Prevention, (CDC), also has statistics on the number of dentists. The CDC's Data states that there were 172,603 dentists in 2006 and 195,722 in 2015. That is a 13.4% increase in the number of dentists during this nine-year period. In comparison, according to the AADSM, their membership in 2003 was approximately 300 members and in 2013 their membership was around 3,000-member dentists. This is a 900% increase in member dentists in the AADSM doing dental sleep medicine, and it is the author's opinion that most of this increase is even higher in the last three years! Without a doubt the time to learn about Dental Sleep Medicine is NOW!
---
Without a doubt the time to learn about Dental Sleep Medicine is NOW!
---
In 2015, The American Academy of Sleep Medicine and the AADSM issue new joint clinical practice guidelines for oral appliance therapy. These Clinical Guidelines were first introduced in 1995, then updated in 2005. A full version of newest clinical guidelines, 2015, is available from the AADSM. In October 2017, the American Dental Association, (ADA), has: Adopted a Policy on Dentistry's Role in Treating Obstructive Sleep Apnea, Similar Disorders.
Where to Start
To answer the question: "Where do dentists get the proper training in dental sleep medicine?" – the answer is Sleep Group Solutions, (SGS). Pioneers in Dental Sleep Medicine Education, instrumentation, and in-office training, SGS offers the industry's most comprehensive selection of CE seminars. With over 75 dental CE courses yearly, SGS is the nation's largest provider of dental sleep medicine continuing education. The two-day program is a comprehensive training to learn DSM from A to Z. Some of the areas we cover are:
Learning to spot the signs and symptoms for Sleep Disordered Breathing for men, women, and children
Understand the basics for Medical Billing and Insurance Codes
Learn about the different types of oral appliances and which type is better for certain patients
Understand the difference between PSG vs HST sleep testing
Opportunities to take a free home sleep test at each course
SGS Seminars
I am proud to be one of the ten SGS doctors who teach these two-day seminars. The SGS team of seminar leaders and doctors are unmatched with experience and knowledge of dental sleep medicine. Coming from a variety of dental backgrounds we all have all made the treatment of snoring and sleep apnea a large part of our practices and are eager to share this information with our attendees. I have been teaching for SGS for over four years and have personally trained over 500 dentists in DSM. Every year at the annual conferences of the ASBA and the AADSM, I run into one of the dentists I have trained in DSM and they share stories with me. They tell me that they cannot thank me enough for getting them on the right path in DSM, and how it has changed their practices and their patient's lives. I am sure the other SGS doctors who also teach share this same experience. (Watch some of the videos from SGS.)

Most Noticeable Difference
As a dentist for over 36 years, I have had many patients appreciate the dentistry that I have done, especially dental implant and esthetic dentistry. While all patients are grateful for their dental therapy; dental sleep patients are especially receptive to treatment. There are many reasons for this. One is that patients with Obstructive Sleep Apnea, (OSA), feel tired most of the time, to the point where they can hardly function. We sleep about a third of each day, and that third affects the two thirds we are awake. We all know how we feel if we get a bad night's sleep, well OSA patients feel this EVERY DAY! Treating an OSA patient can also make them live longer and have a healthier life. Less chance of diabetes, dementia, stroke, hypertension, and even death to name a few co-morbidities.
Spread the Word
After taking the SGS course and implementing the proper protocol, for DSM, along with the acoustic technology from SGS, my practice is now 40-45% DSM. Acoustic Pharyngometry has made the difference in my achieving better efficacy with my oral appliances. My goal as an instructor for SGS is to spread the word about OSA and train other dentists to treat this condition in their offices. Many offices get started in DSM and then they plateau with the number of patients being treated; there are reasons for this plateau. Here are some common hurdles that offices experience in plateauing with DSM:
Uneven screening / failure to comprehensively screen patients
The team doesn't know what to do
No buy-in from team
Lack of physician relationships
Poor case presentation
Medical Billing
There is no sleep coordinator or trained staff
SGS's team of ten SGS speakers have recently discussed this and we know that advanced training in DSM is needed to advance your practice and get over these hurdles. Beginning in September 2018, we will be starting Sleep Groups Solutions Study Clubs, (Figure 13), throughout the U.S. There's a Facebook Page dedicated to the SGS Study Clubs, and detail on the country-wide chapters.
Whether you are just getting started in Dental Sleep Medicine, and/or are looking to advance yourself in this area, there is a program suited just for you. Come join the fastest growing area in dentistry. It will change your practice for the better, and you'll be helping your patients who have this deadly sleep disorder.
---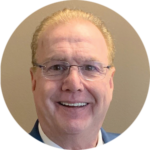 Written by John A. Carollo, DMD, D-ASBA
Dr. John Carollo is a graduate of the University of Medicine and Dentistry of New Jersey, (now Rutgers Dental School). He is the owner of John A. Carollo, DMD PA dental office which is a general-restorative dental office that focuses on dental sleep medicine and advanced implant restorative dentistry. Dr. Carollo is a Member of the Academy of General Dentistry, The American Dental Association, The American Sleep and Breathing Academy, and The Academy of Dental Sleep Medicine. He is a Diplomate in the ASBA.
Dr. Carollo lectures to dentists world-wide for Sleep Group Solutions. Additionally, he lectures for Neoss, Straumann, and Nobel Biocare Implants. Dr. Carollo is a 2013 to 2018 New Jersey Top Dentist as Selected by his peers. Dr. Carollo is the Team Dentist for the New York Jets of the National Football League. And maintains a full time General/Restorative private practice in Florham Park, New Jersey.
---
Republished from The Sleep Magazine, permission of Sleep Group Solutions.
Category: Equipment
Back to Articles