TIPS November/December 2018 – Tools for Better Implant Case Planning
Trends, Innovations & Product Solutions – TIPS November/December 2018
---
3D Printing: The Future of Dentistry Unfolding Before Our Eyes – on page 6
Understanding 3D Printing Materials – on page 7
Protect Yourself and Your Patients – on page 22
Dental Amalgam Waste Management and Its Impact on Your Practice – on page 12-13
---
Tools for Better Implant Case Planning
Greetings,
Technology continues its rapid march forward, and no place has that been more evident than in implant dentistry the last few years. We have seen steadily improving CBCT imaging capabilities allowing better tools for visualization and case planning, implant designs that more rapidly stabilize and measurement devices to confirm adequate stability that speed up treatment and reduce risk of failures, and now, the ability to use 3D printer technology to quickly create highly accurate, yet inexpensive surgical guides, and other dental devices, right in the office.
These tools are empowering more dentists to embrace implant dentistry and begin placing implants in their practices as the standard of care for many restorative dentistry challenges. With the right hands-on education and experience along with the most effective products to support these efforts, implant dentistry can add greatly to the success of the practice and produce predictable, highly desired clinical outcomes for patients.
Your Burkhart Account Manager is a great resource to help put together the right combination of education and products to support your efforts in this area. Contact your Account Manager today to learn more about ways you can expand services to include implant dentistry. If you are already doing implant placements, let us show you how we can greatly reduce your costs to help make implant treatment more affordable for more patients, while also making it more financially rewarding for your practice.
Sincerely,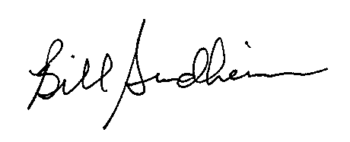 Bill Sundheimer
Director of Merchandise