TIPS March/April 2019 – Hand Hygiene, Caring for the Most Important Tools in Your Practice
Trends, Innovations & Product Solutions – TIPS March/April 2019
---
Best Practices for Healthy Skin – pages 10-11
Class II Restorations with Bioactive Materials – page 17
Preventing Hand Strain When Using Heavy-Body Impression Materials – pages 28-30
---
Hand Hygiene – Caring For The Most Important Tools  In Your Practice!
Greetings,
The importance of hand washing between patients and use of appropriate exam gloves to protect both the practitioner and patient from infectious disease transmission is well recognized in dental offices. Many patients are becoming increasingly observant of hand hygiene protocols in the office given the concerns raised about infection outbreaks and antibiotic resistant bacteria. What signal do you send as your patient sits in the chair observing you wash your hands and don the gloves? Is it a casual and habitual one or one that is purposeful and thorough, reflecting quality care and the importance of those tasks?
If you've been to a hospital recently, you know that hand hygiene is very visible. Touchless hand soap and sanitizer dispensers are everywhere, not just in bathrooms, but in the lobby, next to the elevator, in the waiting rooms, outside patient room doors, and right next to the patient's bed. The signal it sends is clear. Proper hand hygiene is critical to controlling the spread of illness and it must be practiced frequently by everyone, everywhere.
Now would be a great time to do an audit of your office. Think about the following:
Locations: You probably have the bathroom covered for soap, but what about your waiting area, the break room, outside each operatory, in the sterilization area? Like the hospital, hand sanitizer dispensers should be easily accessible from anywhere in your office.
Types of dispensers: Are they manual hand pump or push style that must be touched by potentially contaminated hands or touchless to further reduce risk of spreading disease? Newer and better touchless dispenser designs are now on the market, so it may be a great time to add or upgrade.
Formulations used: Whether you choose soap for removing bacteria and soils, sanitizer for quick, thorough disinfection, or surgical scrub for higher risk environments, be sure it is mild on the skin but effective against the bugs. Select a product designed for frequent use.
See article on page 10 and ask your Burkhart Account Manager to help determine the right number and location of dispensers for your practice, and how you may qualify for free dispensers. He or she can help make sure your patients know your commitment to quality care, rigorous hand hygiene and infection control are evident throughout your practice.
Sincerely,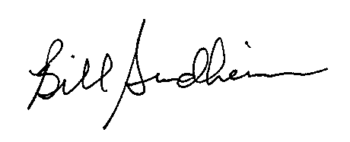 Bill Sundheimer
Director of Merchandise