TIPS January/February 2022 – Supply Chain Challenges
Supply Chain Challenges: Is Relief in Sight? – TIPS January/February 2022
---
Greetings,
Bringing goods to customers is fraught with potential issues and delays even under ideal circumstances. Throw in the impacts of a pandemic and it can be a real mess!
The supply chain begins with raw materials which must move from the supplier to the manufacturer so the final product can be made. Sounds simple enough. Of course, there are the usual issues of raw material and transportation availability. However, under normal conditions the supply chain can compensate for normal fluctuations through safety stocks and contingency alternatives. When the impact of a global pandemic is considered, we see whole regions going into shutdown. The countries of Malaysia, Thailand, and China provide both materials and manufacturing of many dental products as well as PPE products like gloves and masks. Not only do supply chain difficulties stop the flow of raw materials and halt manufacturing of the finished goods, but they also impact the supply of labor as workers are affected by the pandemic.
Such disruptions affect the normal balance of supply and demand to create spikes through shortages and hoarding behaviors. These unpredictable swings in supply and demand create the most havoc in the supply chain. As a result, there are too few products at some times and too many products at other times. We see this right now with the huge number of cargo ships anchored off our coast that can't unload to meet the demand after pandemic shutdowns because the quantities of goods coming into the U.S. from overseas exceeds the port's capacity. Logistics experts say that even though the situation is improving, there may still be troubles into 2023.
Burkhart continues to minimize the impact of these issues by working closely with our manufacturing partners, increasing safety stock, and bringing on new lines of products. Flexibility, however, will be key. If a product you usually use is not available because of a supply chain disruption, contact your Burkhart Account Manager or Customer Service Representative. They can identify great alternative products from our wide-ranging portfolio to meet your needs until your preferred product is available again.
Sincerely,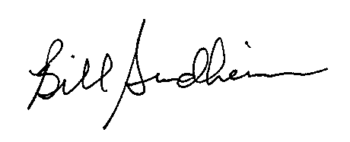 Bill Sundheimer
Director of Merchandise