TIPS January/February 2018 – Explore the Benefits of Same Day Crowns
Trends, Innovations & Product Solutions – TIPS January/February 2018
---
Clinical Digital Excellence: The path forward for your practice – on page 12-13
Chairside Digital Solutions Boost Patient Satisfaction and Office Productivity – on page 7
---
Explore the Benefits of Same Day Crowns
Greetings,
Technology is a wonderful thing and improves our lives in so many ways. The smartphone for example, saves time by bringing tremendous amounts of information to us quickly and conveniently, enhancing our productivity and quality of life.
The same is true with technology in your dental practice. Consider the impact chairside CAD/CAM technology can have. This technology, which has been around for many years, has been shown to provide greater convenience for patients while bringing increased productivity to practices. It enables dentists to quickly take a digital impression and fabricate a final indirect restoration in a single visit.
So why are only about 15-20% of dental offices using this great technology? In the past, it's been due to high costs and a steep learning curve associated with CAD/CAM systems. The good news is, this is changing! A wider array of choices are becoming more readily available in this market which is providing more products offering varying degrees of function, flexibility, economy and ease of use to meet diverse practice needs.
Great options for CAD/CAM materials are also evolving. Relatively weak glass ceramics have given way to innovative new resin-ceramic hybrid materials that can absorb masticatory shock and stresses.  Extremely strong, more rigid and increasingly more esthetic zirconia options are also now available for chair side milling. All of these can provide proven, long-term reliability in the mouth.
Now is the time to take a closer look! Making choices about incorporating CAD/CAM into your practice and which system, training and materials are right for you can seem complicated. Your Burkhart Account Manager has the expertise and support resources to help you make the best decisions for your practice aimed at delivering the patient experience and financial benefits you desire.  Contact them today and begin taking your practice to the next level.
Sincerely,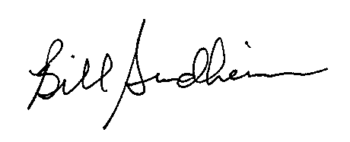 Bill Sundheimer
Director of Merchandise