S.P.E.C.® 3 LED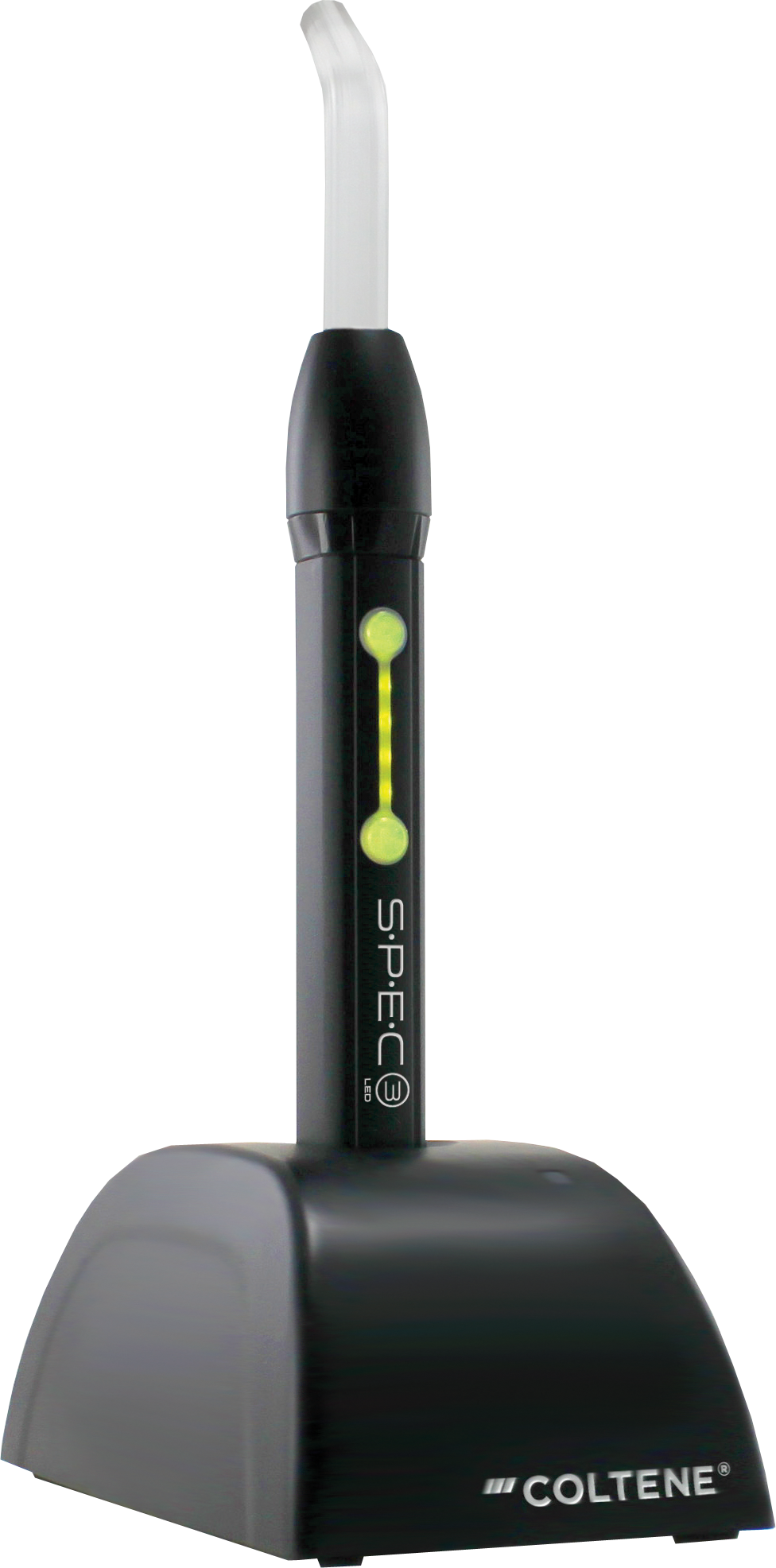 The Coltene S.P.E.C.® 3 curing light defines performance without compromise, effectively reducing patient chair time due to rapid and deep polymerization on various light-cured materials.
A sealed aluminum body ensures quick and easy disinfection between patients.
The powerful lithium-polymer battery offers enough storage capacity to perform over 300 ten-second cures.
Multiple curing modes for maximum functionality in any clinical situation.
S.P.E.C.® 3
86701681