Osprey Compressor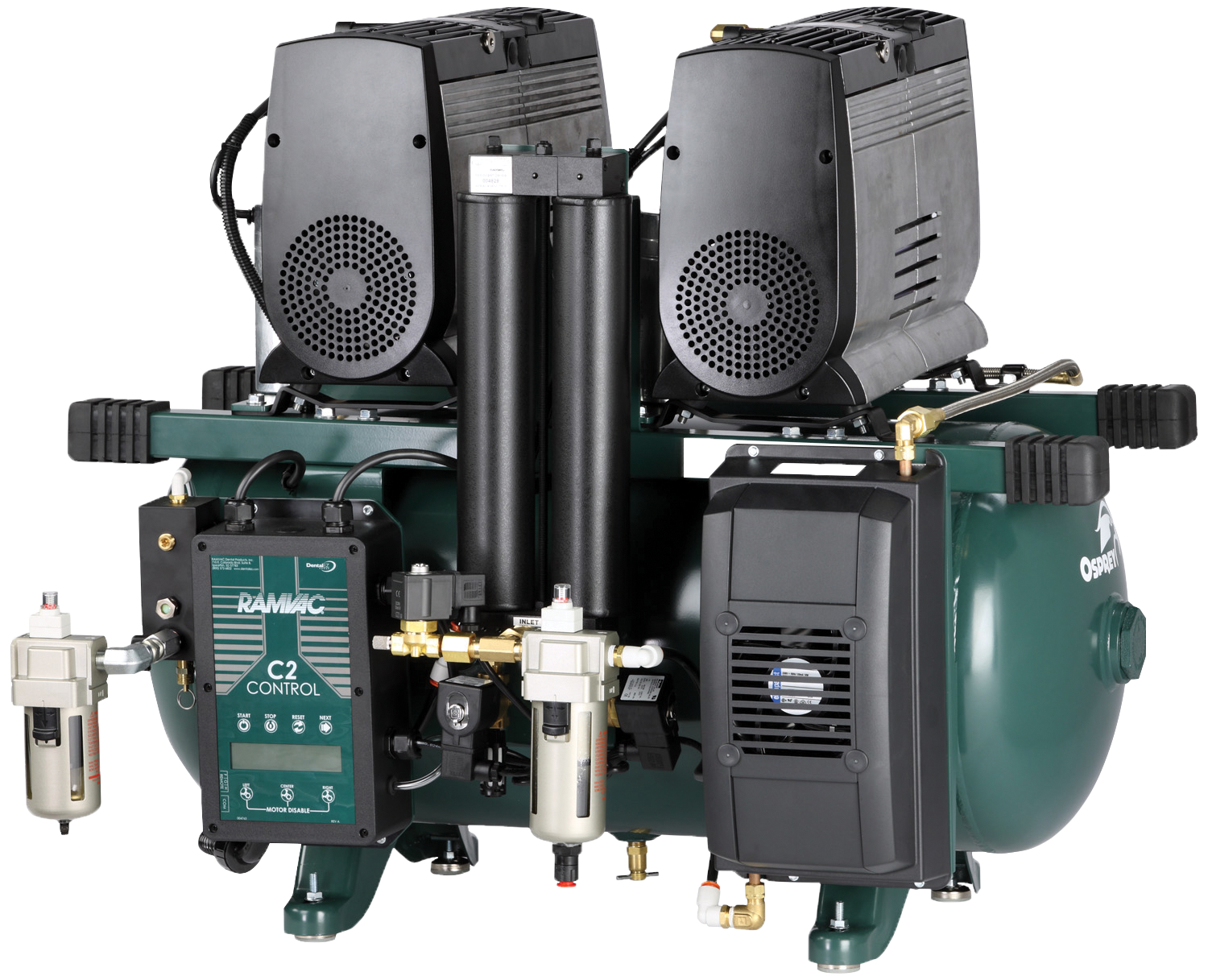 RAMVAC Osprey Compressor heads are 100% duty cycle rated and run at 115 PSI maximum operating pressure producing more usable air than any other dental compressor.
Dual column desiccant dryer provides a 100% continuous supply of the driest cleanest air in the dental industry.
RAMVAC Compressors have the best warranty in the industry – 6 years/4200hours!
Osprey Sound Cover reduces decibel level 6-8 dBA!
5-7 Users
66550222
4-6 Users
66550304
3-4 Users
66550220