Quiet Compressor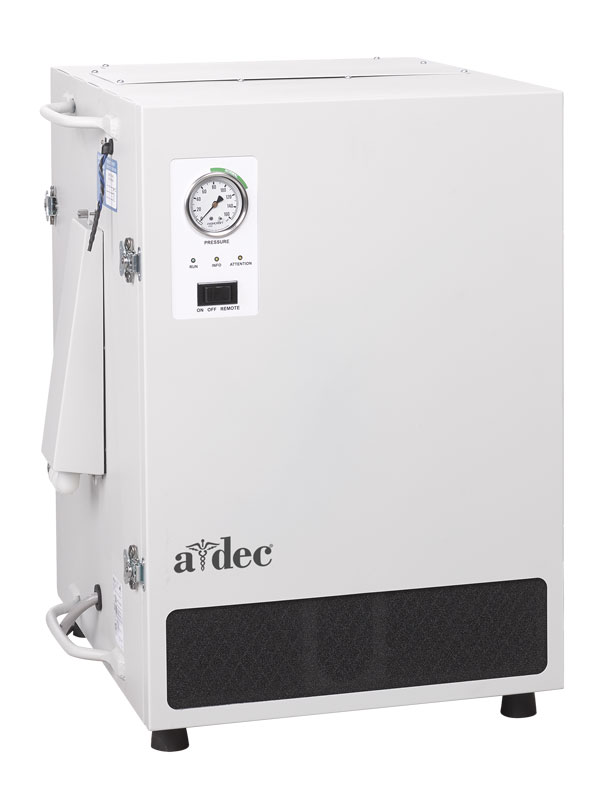 Smaller: The A-dec Quiet Compressor has the smallest installed footprint of any system currently available.
Smarter: Guardian Cloud-based monitoring watches your systems and sends alerts if necessary.
Variable User Technology: Our Compressor generates air on demand. This system runs at levels to match your office's use.
Quieter: Our system is 30% quieter than the competition without having to add a cover.
Quiet Compressor
230 Volt Systems
01214796  SC3
01214800  SC5
01214804  SC7
01214808  SC10
01214812   SC12
---
120 Volt Systems
01214797  SC3.120
01214801  SC5.120