Ackuretta 3D Printing Solution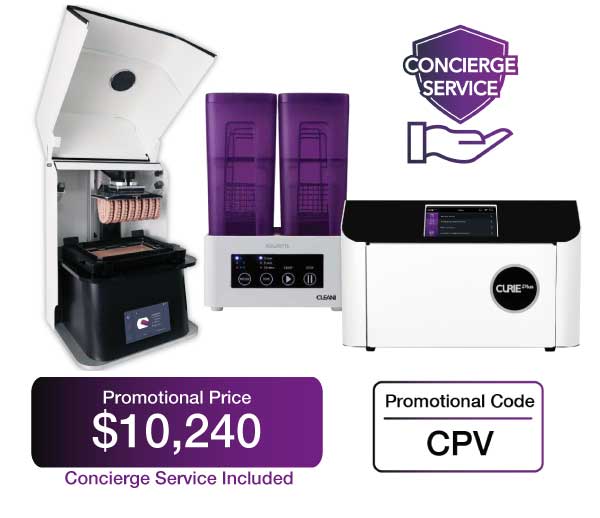 Ackuretta 3D Printing Solution with the New CURIE Plus, Promotional Price $10,240. Concierge Service Included, Use Promo Code CPV to Redeem Your Value–Added Package.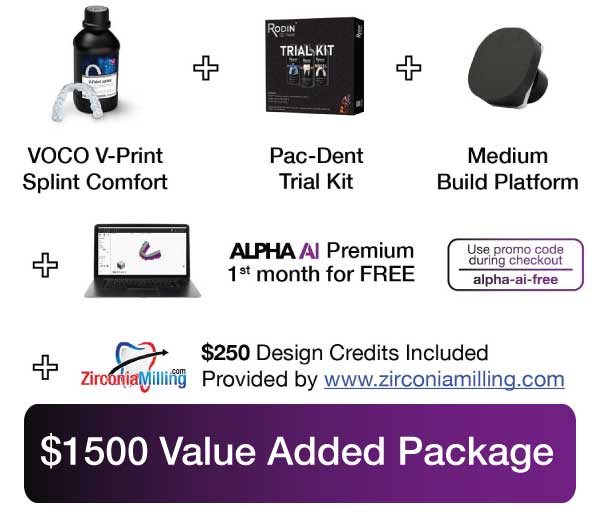 1kg VOCO V-Print Splint Comfort, 1 Pac-Dent Rodin Trial Kit, 1 Medium Build Platform, 1 Month Free ALPHA AI, $250 Design Credits Provided by Zirconiamilling.com  |  $1500 Value Added Package
Use Promo Code alpha-ai-free at checkout to claim your free month of ALPHA AI.
Customers must register their products during the Concierge Service registration within 30 days of installation and provide proof of purchase/invoice at promotional price of $10,240.00, taxes and freight are NOT included.
Valid from September 6 to December 31, 2023.
---