The new Dental Designs of Stroud increases access to quality dental care in Stroud, OK.
Dr . Brett Francis has led Dental Designs of Stroud since 2013 — a four-op practice he and his team soon outgrew. In order to best serve the growing community, he realized a remodel wasn't going to work. He purchased land and began planning for a new build. We reached out to Dr . Francis and Burkhart Equipment Specialist Brandon Saas to learn more about the project.
Tell us about the Dental Designs of Stroud build. What inspired it?
BF: We had been in our previous building since I bought the practice in 2013. With only four ops trying to get patients scheduled in a timely manner was a major problem. Patients would be calling to be seen and we would literally have no place to put them for weeks at a time. I looked at doing a remodel and adding on to my previous space but as the practice grew, I knew my only real option was to buy land and build from scratch.
BS: Dr . Francis reached out and asked if I would be willing to help him with his new office. He had a very clear vision of what he wanted and was extremely decisive. We quickly met with his builder and hashed out the details related to the floor plan and flow of the office. With some minor tweaks and suggestions, it only took two meetings for us to nail down his final floor plan.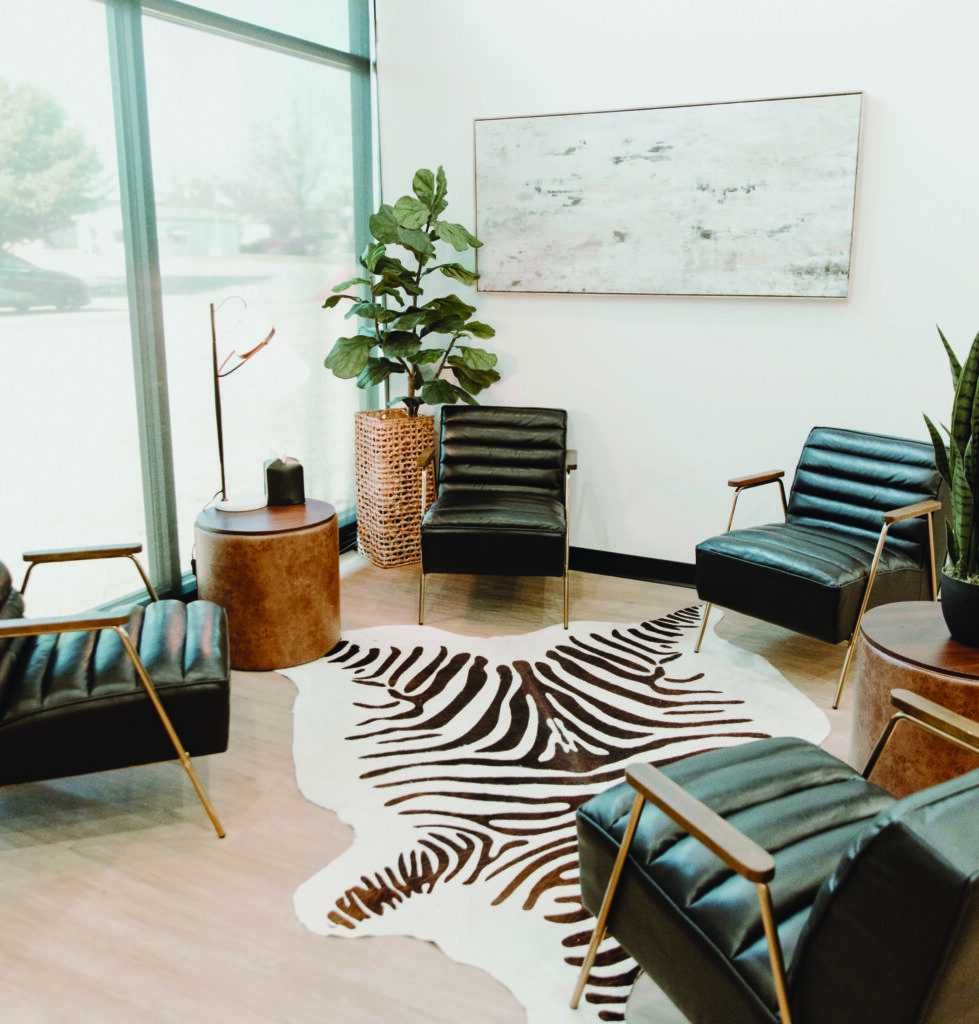 Was there anything that made this project unique? How has the new build changed the practice?
BS: Dr . Francis had a very specific look he was going for. He spent years researching different office builds, taking notes of things he liked and didn't like, as well as suggestions over the years from colleagues. Dr . Francis has had experience in working with multi-practice organizations as well as multiple ownership practices. Early on in his career, he thought owning multiple offices was what he wanted. After diving in headfirst, he realized that he was really good at owning one practice and investing all of his time and energy into making that one practice extremely successful. That focus and drive manifested in the new office. We designed a space that would accommodate every procedure needed and have enough room for Dr . Francis to bring on one or two new associate dentists. He went from a small four-op practice to a 10-op (nine treatment rooms and one surgical room). Dr . Francis' practice is in the rural town of Stroud, OK. He is roughly an hour from a major city. In his new office, he can offer services to thousands of people from multiple small communicates that would otherwise have to drive an hour or more. This state-of-the-art facility is not only a dream for Dr . Francis but a solution for the rural towns of Oklahoma that need cutting-edge dental care.
BF: It's literally night and day. We went from four ops to 10 ops including a full surgical suite. It's allowed me to bring on a full-time associate doctor as well as the potential to expand the hygiene department. We were able to more than double the size of our lab which allowed us to add more mills and scanners. I love coming to work in this office and I'm sure the whole team appreciates coming to a nice place to work every day.
What were some of the project's biggest challenges? What was rewarding about this project?
BS: The biggest challenge was for all of us to learn how to navigate the construction progress and decisions during the shutdown due to COVID-19. This enhanced the need to over-communicate. Supply chain issues were another big obstacle that we had to learn to adapt to. Thankfully Dr . Francis chose a well-known builder whom we have a wonderful relationship with. Paul Brudzinski with Design One Building Solutions has a wonderful reputation and a long list of quality dental offices he has built. The open communication and established relationships made the challenges easier to overcome. The most rewarding part of this project was a small moment. I was there with the service team helping with the installation. Dr . Francis and his entire team were there at that time. I was by myself in an op when he walked in. He said, "Well, what do you think?" I said, "Brett, this project exceeded everything I thought it would be." The smile and excitement that I saw on his face was an example of why I love what I do. Our entire service team worked hours to ensure everything was just right for opening day. They worked around the clock to get this office open, and we made it happen!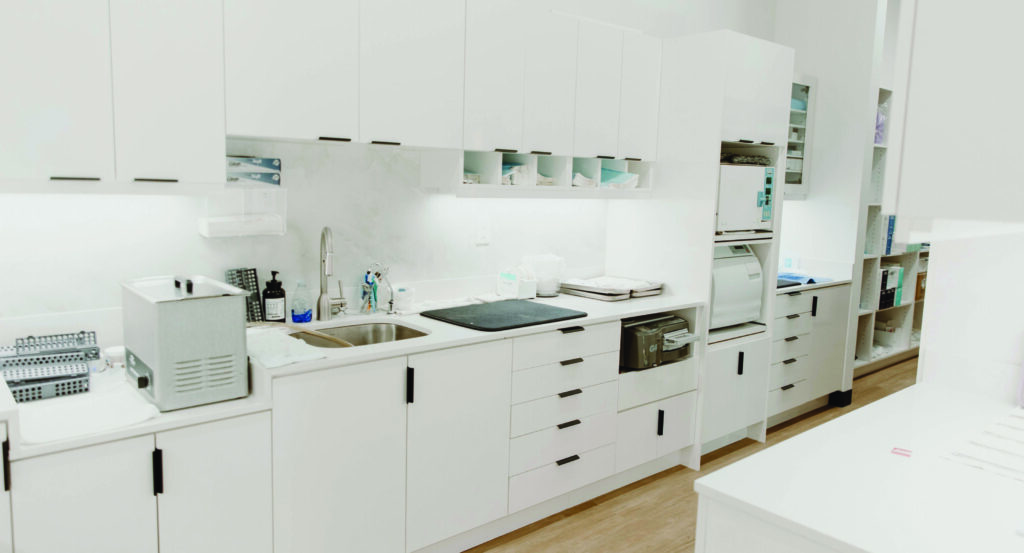 What would you say to other doctors/offices who are considering a rebuild?
BF: Don't rush it. I spent a lot of time studying floor plans and layouts of offices to figure out how I wanted the office to flow and operate for maximum efficiency. Work with a reputable builder, dental company, and designer. If your goal is to wow your patients, then these are key components. If you are on the fence about building, I say go for it! I couldn't be more excited about the future of my practice.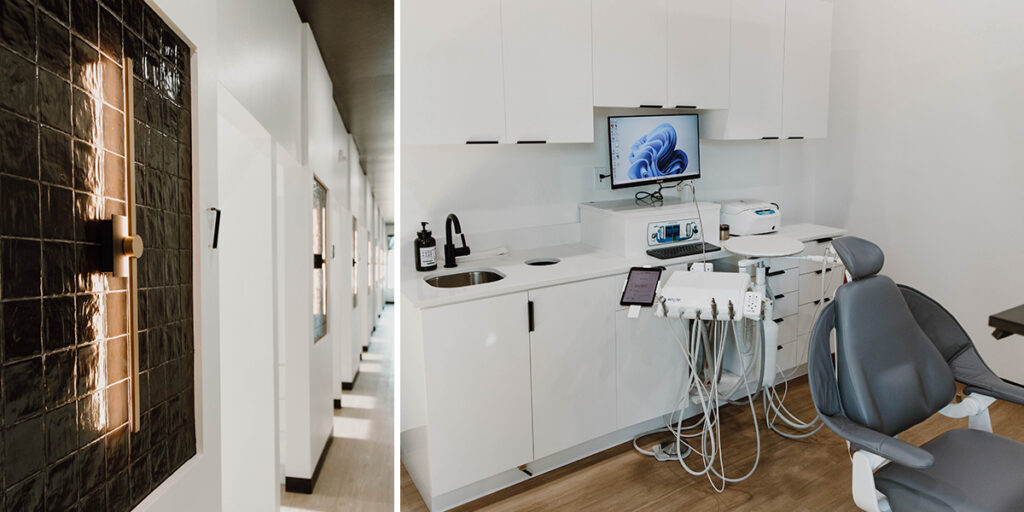 ---
Written by Madison Miller
Photos by Blair Jaedell Photography
Published in Catalyst – Q1 2023.
Category: Office Planning & Design
Back to Articles