November 8, 2019 @ 9:00 am
-
3:30 pm
@ Tacoma, WA
Minimally Traumatic Extractions and Implant Therapy (Hands-On Course)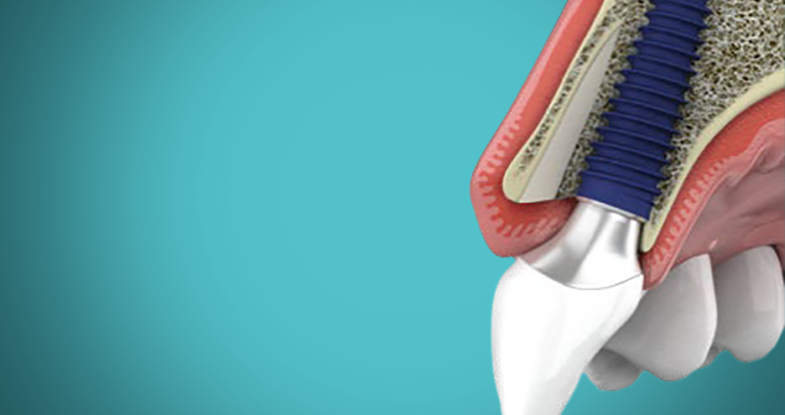 This course is designed for the practitioner who would like to further understand and learn minimally traumatic tooth extraction techniques, and how/if that impacts dental implant placement as well as how it relates to immediate or early prosthetic loading.
It will help dentists to gain confidence in decision-making when performing extractions prior to implant placement. It will establish the definition of the PSE concept (Preserving Safe Extraction) and discuss how to successfully evaluate the extraction complexity and the accompanied risk assessment. Participants will learn how to improve their techniques and outcomes with the use of piezoelectric technology, preserving the necessary bone volume for implant placement, and they will perform PSE techniques on surgical models with the use of Piezotome Cube. Once PSE has been achieved, we will be discussing and demonstrating the keys to implant design and surgical techniques leading to successful immediate implant placement utilizing the revolutionary Megagen AnyRidge dental implant. We will then explore if and when implants can be subject to immediate or early loading.
This course is limited to 40 Doctors
---
CE Credits: 6
---
Learning Objectives
Learn how to better diagnose, evaluate, and perform treatment planning for an extraction site prior to implant placement
Understand the classification of extraction sockets and tooth positioning, as well as the importance of the CBCT technology for a better diagnosis
Learn the natural remodeling of the alveolar ridge following a tooth extraction
Review of surgical techniques and instruments to perform minimally traumatic extractions
Learn how to utilize Piezotome Cube to facilitate the removal of teeth and minimize the trauma to the alveolar bone and surrounding soft tissues
Review other applications for the Piezotome Cube in the fields of oral surgery, periodontics, and dental implants
Introduction to immediate implant placement and the Partial Extraction Therapy
CBCT Fundamentals to determine proper case selection and treatment planning
Evaluation of medical history, bone density and restorative solutions for successful implant procedures
Determine impact of implant design on stability
Current scientific loading criteria for immediate or early loading will be presented with clinical cases and reliable scientific data such as Resonance Frequency Analysis ISQ
Understand loading protocols for everyday implant dentistry from single to full arch placement and temporization
Additional Information
Light breakfast, lunch, refreshments and snacks will be provided.
Full cancellation refunds with written notification by November 1st.
---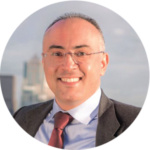 Speaker
ALAN ALAA YASSIN, DDS, MS, MSD
Dr. Yassin is a dual-trained dentist in both Periodontics and Oral & Maxillofacial Surgery. He attained his dental degree, along with specialty training in periodontology, and his Master of Science in oral science from the University of Washington in Seattle, WA. Dr. Yassin is a Fellow of the International Association of Oral & Maxillofacial Surgeons and a Diplomat of the German Board of Oral Implantology DGZI. He has several publications and articles in refereed and in peer-reviewed journals; he also serves as a reviewer in many academic journals.
Dr. Yassin holds a teaching position at the University of Washington as an affiliate faculty. He is also the Course Director of the Clinical Implantology program of the Washington Academy of General Dentistry and the President of the Oral Surgery, Dental Implants, and Periodontics Academy OSDIPA. He has a private practice limited to periodontics, oral surgery and implant dentistry in Seattle, WA.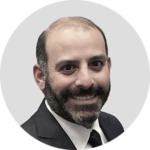 Speaker
ISAAC TAWIL, DDS, MS
Dr. Isaac Tawil, DDS, MS received his Master's degree in Biology from Long Island University and his DDS from NYU College of Dentistry. He is a Diplomat of the International Academy Dental Implantology and the International Academy for Dental Facial Esthetics. Dr. Tawil is also the founder and co-director of Advanced Implant Education. Dr. Tawil is on the MINEC USA board of directors and the Digital Dental USA society board of directors. He has held main podium sessions and hands on workshops at AAID, AMIB, Sename, CMIC, SYFAC, ESCD, Aegis, Megagen international symposiums, Ossedensification world symposium, DentalXP and IADI. Dr. Tawil has been published in several magazines and journals and enjoys teaching live surgical seminars in Mexico, Arizona and NY as well as hands-on courses globally.
---
This event is co-hosted by Acteon, IDS, MegaGen, and Burkhart.
---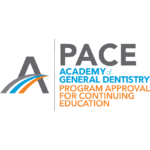 ACTEON, Inc. is designated as an Approved PACE Program Provider by the Academy of General Dentistry. The formal continuing education programs of this program provider are accepted by AGD for Fellowship, Mastership and membership maintenance credit. Approval does not imply acceptance by a state or provincial board of dentistry or AGD endorsement. The current term of approval extends from 11/1/2017 to 10/31/2020.
Provider ID# 366309
Event Categories:
Register