3HP Quad Quiet Compressor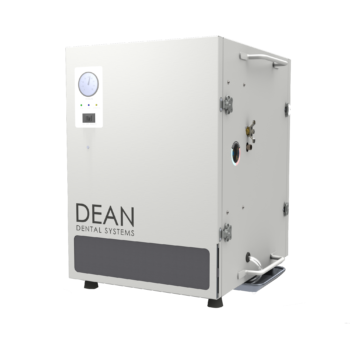 Smaller: The Dean Dental 3HP Quad Quiet Compressor has the smallest installed footprint of any system currently available.
Smarter: Guardian Cloud based monitoring watches your systems and sends alerts if necessary.
More Powerful: Our Compressor generates more DFM per user and our Two stage Dry can handle overhead piping.
Quieter: Our system is 30% more quiet than the competition without having to add a cover.